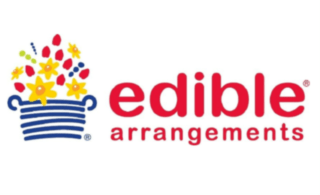 Job title: Sales Lead

Company: Edible Arrangements

Job description: Supervisor in Training for Edible Arrangements
Seeking enthusiastic individuals who are interested in advancement
As Store Supervisor, you will guide employee's through each day facilitating the store's overall operations, customer experience, sales performance, and execution of brand excellence. You will be accountable for maximizing store sales while providing excellent customer service. This is a working supervisor position. You will be involved in daily production. Restaurant, retail experience, previous sales and supervision or management experience is a plus but not required.
Edible Arrangements is a top notch brand, all applicants MUST:
Have reliable transportation as the job may require you to work at various locations
Be excited about our product, articulate, & possess a high level of communication
Be well groomed & professional in appearance
Be a quick learner with a positive attitude with the ability to work alone or in group settings
Be good at managing time, multi-tasker, working independently, honest, & great customer service skills
Excellent interpersonal and verbal communication skills
ALL applicants must be available to work weekends AND holidays (Valentine's Day, Mother's Day, Easter, Christmas, etc.)
The ideal candidate MUST:
Detail oriented, a quick learner, & good multi tasker
Ability to work alone or in a group setting
Responsible, Honest, possess a high level of communication
Positive attitude, friendly and upbeat personality
Good interpersonal skills, professionalism in dealing with team members, public & Guests
Enjoy working in a fast-paced environment
Able to talk on the phone while typing and navigating through computer screens
Excited about our product, articulate, have a good grasp on grammar and spelling
Current, Valid State Driver's License and a clean driving record for 5 years
Must be willing to work at all of our local locations
Summary of Key Responsibilities:
Maintaining quality control over the day to day operations of the store
Follows all food safety, cash handling, and operations procedures and policies
Strives for the ultimate in-store and telephone customer service experience
Dealing with customer satisfaction issues & actively up-selling
Supervising other Employees
Manages store inventory as well as ordering supplies
Store Supervisor will be directly involved in the work flow across all areas
Ensures compliance with all company policies and procedures
Handling Cash/deposits
Dipping Fruit in Chocolate
Making Arrangements (training provided)
Cutting and prepping of fruit
Executes operations effectively on Holidays
Expected salary:

Location: Louisville, KY

Job date: Sat, 16 Jul 2022 07:43:58 GMT

Apply for the job now!