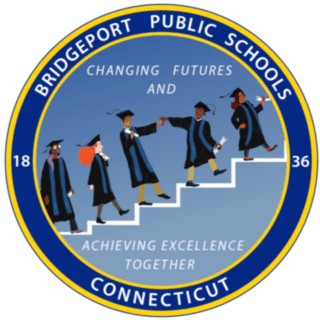 Job title: SCIENCE (Gr 7-8)

Company: Bridgeport Public Schools

Job description:
Establishes and (as necessary) adjusts instructional goals and objectives, to reflect district/school goals, curriculum policies, and the knowledge, skills, progress, and needs of one's students.
Designs lessons that provide opportunity for problem-solving, creativity, and communication skills in relation to authentic, real world problems.
Establishes and maintains standards for behavior that foster student self-discipline and positive relationships among students.
Commits to on-going professional development in content area and pedagogy.
Plans learning activities to address individual differences among students.
Develops, administers, and evaluates quality formative and summative assessments that reflect a balance of content knowledge and problem-solving skills.
Monitors and evaluates students' progress in relation to district/school curriculum policies and other planned goals and objectives.
Encourages, secures and maintains the involvement of parents and other community members in support of instruction.
Involves parents in the assessment of their children's progress and needs.
Performs other duties as assigned.
QUALIFICATIONS:
Required certification: General Science, Grades 7-12 (034, 234)
Three years' successful teaching experience in an urban setting preferred
Experience in local or regional Science fairs
Experience in the use of educational technology
Excellent oral and written communication and human relations skills
Salary will be in accordance with the BEA contract salary schedule.
Qualified candidates who wish to apply should access the Bridgeport Public Schools' Website:
"The Bridgeport Board of Education is an Affirmative Action/Equal Opportunity Employer."

Expected salary:

Location: Bridgeport, CT

Job date: Sun, 10 Jul 2022 00:21:39 GMT

Apply for the job now!