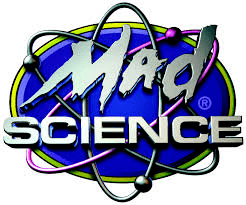 Job title: Science Outreach Program Teacher

Company: Mad Science

Job description: Part-time, Seasonal, Tues & Wed afternoons, $90/day

Job Summary
As a Mad Scientist, you will lead students through an inquiry-based discovery method involving instructor demonstrations, and hands-on activities that will illustrate how science affects the world around us. Build and fly rockets, demonstrate lasers, explore the states of matter using dry ice, and help children create slime. You will inspire the next generation of scientists through our innovative activities that show kids what science is really about.
Compensation and Benefits
Get paid $30/hour
Mileage reimbursement available
Enjoy teaching children the fascinating wonders of science!
Responsibilities
Teach 1 Hour Elementary Science Outreach Programs using our lesson plans.
Travel to Hampton elementary schools
Company Overview
Our mission at Mad Science of Hampton Roads is to inspire children through STEM (Science, Technology, Engineering, Mathematics) and spark lifelong imagination and curiosity. Since 2008, we have delivered unique, hands-on STEM experiences for children through our after-school programs, birthday parties, workshops, special events, and summer camps. Our innovative programs are as entertaining as they are educational!
Qualifications
Experience working with GROUPS of children ages 5-11 is a must
A reliable car
Fun and outgoing personality!
Fully vaccinated against COVID-19
Expected salary: $30 per hour

Location: Hampton, VA

Job date: Wed, 22 Jun 2022 01:41:09 GMT

Apply for the job now!