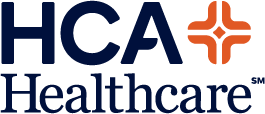 Job title: Seasonal RN Med/Surg PRN – Ortho/Surgical

Company: HCA Healthcare

Job description: Medical City North Hills
Seasonal Registered Nurse
Med/Surg Unit – – Ortho/Surgical
Program runs from July 31, 2022 to April 8, 2023
$60/hour base pay
$2,000 Completion Bonus
16 week Commitment
Weekend and Holiday Requirement
Minimum of 72 hrs per pay period
PROGRAM REQUIREMENTS
Completion bonus to be paid after the successful completion of 16 consecutive weeks of employment while meeting all shift requirements during that time period. Only one (1) completion bonus will be paid per 36 week season.
All seasonal RNs are required to work a minimum of 72 hours per pay period during the seasonal period. If the RN commits to a 4 shift per week schedule during the 16 week seasonal period, they are eligible for the higher hourly rate.
Within a close geography, you may be asked to float to another facility that has an emergent staffing need.
Four (4) weekend shifts are required each 4 week schedule period.
During the course of the 36 week period, the employee is required to work two (2) holiday shifts (defined by Department Manager or designee).
Seasonal Staff are PRN status employees and are subject to first call-off. There is no guarantee of hours by the hospital.
Seasonal Staff will not be eligible for benefits, except 401(k) and retirement contribution per the PRN policy.
Registered Nurses who are in the Seasonal program will have one opportunity to pass the clinical competency evaluation.
Current FT/PT & PRN Level 3 employees are not eligible to join the Seasonal program for 2022-2023 with the exception of RNs that participated in the Seasonal program in the previous year.
Shifts may vary based on the needs of the department.
*all candidates for this role must have a minimum of 2 years hospital based Med/Surg experience to be eligible for this program
RN- Registered Nurse- Med/Surg:
The Registered Nurse is responsible for planning and providing individual goal directed nursing care that promotes, advocates for, and strives to protect the health, safety and rights of the individual, family and community. The nurse possesses knowledge of the principles of growth and development and the particular skills necessary to provide optimum patient care. The RN is accountable for their practice and care coordination. The RN is expected to practice autonomously utilizing evidence based practices.
Med/Surg Nurse – Duties and Responsibilities
Monitoring vital signs.
Ensuring operation of needed equipment such as IVs, feeding tubes, catheters, and oxygen tanks.
Communicating with patients and doctors.
Medical City North Hills is an award-winning 164-bed acute care hospital located in the heart of northeast Tarrant County in North Richland Hills. The hospital has over 300 physicians and 30 medical specialties. The ER has about 39,000 visits each year and is a Level III Trauma Center. Additionally, we are a Primary Stroke Center, perform spine surgery and joint replacements and have a comprehensive cardiovascular services department. Our hospital is an accredited Cycle 5 Chest Pain Center with a cardiac rehabilitation program.
If you are looking for an opportunity that provides satisfaction and personal growth, we encourage you to apply. We promptly review all applications and if you are highly qualified, you will hear from one of our Recruiters. Come unlock the possibilities and apply today!
We are an equal opportunity employer and value diversity at our company. We do not discriminate on the basis of race, religion, color, national origin, gender, sexual orientation, age, marital status, veteran status, or disability status.
Qualifications
Education:
Associate degree in Nursing or Graduate of a school of professional nursing
Licensure/certification/registration:
Texas State RN license or compact license is accepted,
BLS required
Experience:
Minimum of 2 years of hospital-based Med/Surg experience
Expected salary: $60 per hour

Location: Texas

Job date: Mon, 11 Jul 2022 02:38:08 GMT

Apply for the job now!