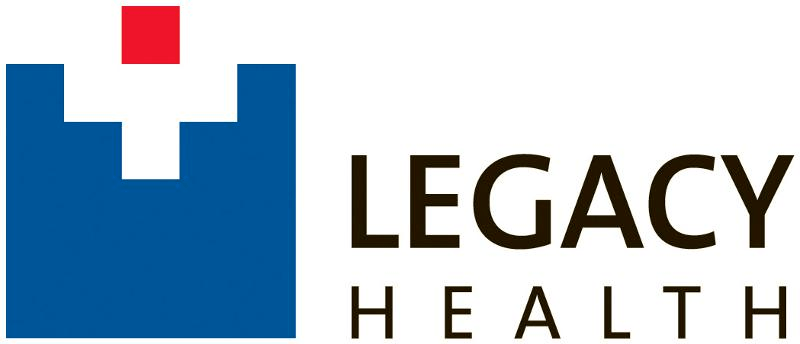 Job title: Senior Director Clinical Support Services 2

Company: Legacy Health

Job description: Senior Director Clinical Support Services 2
US-OR-Portland
Job ID: 22-25550

Type: Regular Full-Time

Emanuel Medical Ctr campus
Overview
Based at Legacy's largest facility, directs and manages multiple clinical and support services at multiple locations/facilities, in alignment with the mission, values, and objectives of the organization. Accountable for strategic planning, operations, marketing, quality assurance, and financial performance. Provides leadership to a team of over 700, including directors, managers, supervisors, and staff to develop and achieve program objectives. Participates with top management team in formulating and administering organizational policy. Facilitates excellent communications through enhancement of professional/public relationships both internally and externally. Responsible for evaluating direct business initiatives and recommending redesign and new development of services. Legacy Emanuel Medical Center in North Portland plays a vital role as a local and regional leader in serious clinical illness or injury. With around-the-clock expertise for critical health issues, including experts in trauma, heart care, burns, significant wounds, stroke, brain surgery and more, Legacy Emanuel is central to the health of our community and critical to the care of the Northwest.
Legacy Emanuel Medical Center in North Portland is a local and regional leader in serious clinical illness and injury. It is one of only two Level 1 trauma centers in Oregon and home to the only burn center between Seattle and Sacramento. The hospital is also home to the Life Flight Network, the first of its kind instituted on the West Coast. As a 554-bed facility, Legacy Emanuel provides a full range of services, including around-the-clock expertise for critical health issues, experts in trauma, heart care, burns, significant wounds, stroke, brain surgery and more.
Legacy Health
Six hospitals; dedicated children's care at Randall Children's Hospital at Legacy Emanuel
More than 70 primary care, specialty and urgent care clinics
Nearly 3,000 doctors and providers
Almost 14,000 employees
Lab, research and hospice
Partnership with PacificSource health plan
Responsibilities
Develops/enhances clear management structure, personnel functions, and financial systems to effectively develop product lines.
Initiates/directs program activities relating to clinical redesign, outcome studies, DRG reviews, etc.
Develops/directs/monitors mechanisms to standardize supplies, equipment, and inventory and explores opportunities to maximize the system's purchasing power.
In cooperation with marketing division, develops clear marketing plan for program service lines as appropriate.
Communicates relevant local and national issues relating to program areas regarding government policies, regulatory agencies, and marketplace to Legacy constituency as appropriate.
Develops and controls operating and capital budget and financial strategies for program service lines.
Achieves program fiscal objectives.
Monitors/reports/corrects discrepancies in operational/management/financial goals.
Assures the development, implementation, and evaluation of clinical standards of care, practice, and performance.
Establishes/monitors/improves quality planning and monitoring in all service areas.
Provides customer feedback regarding program to interested constituencies.
Develops annual operating plans (strategic plan, capital, operating budget) utilizing system-wide representatives in development process.
Develops/enhances/communicates program vision/plans in keeping with Legacy Strategic Plans.
When appropriate, develops common job descriptions and standards of performance.
Utilizes system/program internal surveys to determine job satisfaction and management feedback from staff.
Develops/implements/monitors program wide activities/services that increase satisfaction and competence of employees.
Qualifications
Education: Master's degree in a related field required. Internal candidates may meet the master's degree requirement with verification of a master's degree in progress with an expected completion date within 2 years of the promotion date; progress will be reported periodically to the Hospital President.
Experience: Previous business/administration experience required. Minimum of six years progressively more responsible experience within health care environment, including multi-hospital or integrated delivery system models with managed care. Experience working in successful partnership with physicians. Experience working in leadership role with clinical specialty areas of Diagnostic Imaging, Inpatient and Outpatient Rehabilitation and support areas of housekeeping, transportation and dietary services preferred. Experience administering employment contracts and working with union contracts is preferred. Knowledge of administrative and managerial systems and roles. Knowledge of financial and marketing systems. Knowledge of health care issues, demographics, financing, policy changes.
Skills: Organizational skills both to function independently and to work closely with other professionals using a team approach. Judgment skills to make appropriate decisions. Ability to handle multiple demands and to respond rapidly to changing priorities.
LEADING AT LEGACY:

Demonstrates the ability to act consistently with Legacy's Values in Action, exemplifies our core organizational values, and exhibits the leadership competencies outlined in Leading at Legacy.
Equal Opportunity Employer/Vet/Disabled
PI184559838

Expected salary:

Location: Portland, OR

Job date: Sat, 09 Jul 2022 04:44:24 GMT

Apply for the job now!