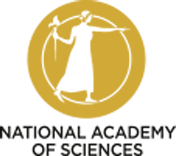 Job title: Senior Program Officer – Science and Engineering Capacity Development

Company: National Academy of Sciences

Job description: Job Description Summary: The Policy and Global Affairs Division of the National Academies of Sciences, Engineering, and Medicine (NASEM) seeks a Senior Program Officer to independently manage two major early-career programs within the Science and Engineering Capacity Development Theme of the Policy and Global Affairs Division: the New Voices in Sciences, Engineering, and Medicine and the Christine Mirzayan Science and Technology Policy Graduate Fellowship Program.
The Senior Program Officer performs work primarily intellectual and/or analytical in character. The job's primary focus is either on leading studies or managing other types of programs. Establishes processes and procedures to ensure the effective and efficient operation of a complex function. Has authority to take whatever action deemed advisable or necessary, subject only to organizational and departmental policies and rules. Has full supervisory responsibilities, including hiring, training, and performance management for assigned staff. Provides innovative solutions to complex problems that impact program's or project's success. Reports directly to Director.
Job Description:
ESSENTIAL JOB DUTIES:

1. Independently designs and manages multiple and/or highly complex programs or projects. Develops program or project strategy and budget, staffing requirements and ensures stated objectives are met. Conducts program or project evaluations. Activities may include leading studies, research programs, grant programs, fellowship programs, etc.

2. Communicates and coordinates with various NASEM units and boards to ensure the appropriate placement of Mirzayan fellows. Serve as a point of contact for Mirzayan fellows during their tenure and a liaison with their respective units. Coordinate with cohort members and monitor open opportunities to serve in NASEM committees and activities. Establish synergies with other early-career programs within NASEM.

3. Plans and designs New Voices and Mirzayan cohort member meetings (virtual and in-person). Develop agendas, invite presenters and participants, oversee meeting logistics and multimedia presentations, and prepare written summaries.

4. Work with NASEM staff and cohort members on special projects during the cohort cycle (e.g., establishing ad hoc discussion groups or helping expand the unified database of early-career leaders). Assist with the recruitment and review cycles for both programs. Conduct research on program outreach.

5. Publicizes programs and other priorities. Develops complex and content rich materials and websites to provide interest groups with information generated from and for activities. Lead external communications with the New Voices' and Mirzayan networks including management of the program website, listserv, and social media accounts.

6. Where applicable, manages dissemination of reports and other types of publications. Prepares dissemination plan and funding proposal. Manages report production activities. Identifies and engages external organizations in dissemination. Prepares dissemination materials. Conducts dissemination meetings.

7. Independently supervises program or project staff. Ensures staff are appropriately trained and plans for staff development. Mentors staff. Initiates personnel actions. Conducts performance reviews. Interprets and ensures consistent application of organizational policies.

8. Responsible for financial management of assigned programs or projects, including overseeing budget and schedule and authorizing expenditures. Oversee the preparation of contractual paperwork and the disbursement of fellowship stipend. As required, collaborates with financial staff to ensure compliance.
9. For certain programs managing research or fellowship activities conducts site visits, and ensures current and new facilities meet established criteria. Visits sites where participants are located to evaluate assignments and ensure compliance.

10. Collaborates with experts and sponsors from federal, state, and local government agencies, foundations, schools, and other organizations. Represents the unit and committee within and outside the National Academies.

11. Maintains ongoing relationships with major sponsors and develops new program areas. Conducts background research on topics for new programs or activities. Writes prospectuses and proposals for new and continuing funding. Identifies potential sponsors. Raises funds for current and future projects. Negotiates funding with sponsors. Where applicable, manages funder/member/alumni relations.
NONESSENTIAL JOB DUTIES

Related duties and special projects as assigned.
JOB SPECIFICATIONS

Required Knowledge, Skills, and Abilities: Advanced knowledge of the scientific, technical, or policy issues in a related discipline. Strong program/project management and facilitation skills. Ability to understand and share technical/scientific issues with diverse audiences. Ability to solve problems using originality and ingenuity. Ability to serve as a resource to others in the resolution of complex problems and issues. Ability to operate using substantial latitude for independent judgment and action. Ability to independently develop and manage multiple and complex projects. Ability to work successfully in a team environment and to form and maintain effective teams. Ability to train and develop staff. Experience working in complex environments with a high degree of organizational effectiveness. Ability to develop relationships with co-workers, employees in other National Academies' departments, and external constituents through effective communication. Excellent communication skills with a proven ability to effectively interact with all levels of staff and constituents.

Minimum Education/Training Requirements: Master's degree in a related field, or equivalent knowledge.

Minimum Experience: Six years of related professional experience, two of which were in a supervisory capacity. Demonstrated impact on the advancement of science or policy through the successful completion of National Academies' activities or equivalent outside activities. Demonstrated high level of proficiency in conveying scientific, technical, and/or policy information in verbal and written form.

Preferred Education: Ph.D. in related field preferred.

Physical Capabilities: Ability to work at a computer for extended periods of time. Ability to travel.

Required Licenses, Certification or Registration: None.

Supervisory Responsibilities/Controls: Typically reports to board/program/division director. General direction is provided. Independently supervises project/program staff.
Work Environment: Hybrid Office/Telecommute environment, with occasional travel between National Academies' facilities and to off-site meeting/sponsor locations. In accordance with the National Academies' commitment to provide a safe and healthy workplace, all employees must be fully vaccinated against COVID-19, except as otherwise permitted under a reasonable accommodation for medical or religious reasons. Unless granted an accommodation, successful applicants will be required to confirm their vaccination status and proof of vaccination promptly upon beginning employment. Applicants needing accommodations should indicate this in their application; applicants will not be discriminated against in the hiring process on the basis of requesting an accommodation.
The National Academies' Statement on Diversity and Inclusion:
To promote diversity and inclusion in the sciences, engineering, and medicine, we are committed to increasing the diversity of the National Academies' staff, members, and volunteers to reflect the populations we serve. We pledge to cultivate an environment and culture that promotes inclusion and values respectful participation of all individuals who help advance the mission of the institution.
Equal Opportunity Employer:
It is the policy of the National Academies to recruit, hire, transfer, compensate, and promote people in all job categories and to administer all other personnel actions, terms and conditions of employment in a manner that is consistent with equal employment, and does not discriminate on the basis of race, creed, ethnicity, color, national origin, sex, sexual orientation, gender identity, age, religion, disability, medical condition for which a person has been rehabilitated or cured, marital status, family responsibilities, genetic information, political affiliation, personal appearance, matriculation, unemployment status, veteran status, or any other characteristic protected by applicable laws. It is also the institution's policy to recruit, hire, promote, and provide reasonable accommodation to qualified individuals with disabilities and covered veterans who are otherwise qualified.
Any qualification to be considered equivalent, in lieu of stated minimum, requires the prior approval of the Office of Human Resources.

The above statements are intended to describe the general nature and level of work performed by employees assigned to this job. They are not intended to be an exhaustive list of all responsibilities, duties and skills required of personnel so classified. Some functions in this description may be specific to a particular unit of the National Academies and not applicable to other units.
Employee Type: Employee
Scheduled Weekly Hours: 37.5
City/State: Washington, District of Columbia

Expected salary:

Location: Washington DC

Job date: Fri, 08 Jul 2022 01:38:02 GMT

Apply for the job now!