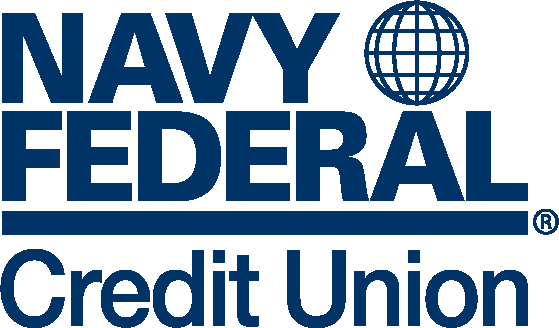 Job title: Senior Scrum Master Cloud Enabled Core Banking (Scrum Master IV)

Company: Navy Federal Credit Union

Job description: Job Description
YOUR LIFE'S MISSION: POSSIBLE
You have goals, dreams, hobbies and things you're passionate about.
What's Important to You Is Important to Us

We're looking for people who not only want to do meaningful, challenging work, keep their skills sharp and move ahead, but who also take time for the things that matter to them-friends, family and passions. And we're looking for team members who are passionate about our mission-making a difference in military members' and their families' lives. Together, we can make it happen.
Don't take our word for it.

Military Times 2021 Best for Vets Employers
WayUp Top 100 Internship Programs
Forbes® 2021 The Best Employers for New Grads
Forbes® America's Best Employers
Newsweek Top 100 Most Loved Workplaces
2021 People Companies that Care
Fortune Best Workplaces for Women
Fortune 100 Best Companies to Work For®
Fortune Best Workplaces for Millennials
Computerworld® Best Places to Work in IT
Basic Purpose
The Scrum Master IV works closely with the Product Owner to prioritize and lead delivery of the initiative's capabilities by removing impediments, facilitating team meetings and events, and fostering an environment for high performance.
The Scrum Master IV manages a continuous workflow of their team. They advocate, adopt and coach their team on lean, agile and scrum practices. Lead the most complex, essential projects with minimal supervision and wide latitude for independent judgment. Reserved for the most highly skilled practitioners with direct accountability for results. Individual contributor and mentor to more junior staff.
Responsibilities:

Exhibit behaviors of a Lean-Agile Leader through mindset; helps the team embrace SAFe core values, adopt and apply SAFe principles and implement SAFe practices
Support the team rules of Scrum, eliminate impediments and lead the team in efforts for relentless improvement and heightened efficiency
Ensure technology and service delivery roadmap support the solution strategy and are sustainable to meet the needs of the various solutions being delivered on that product
Facilitate the team's progress toward team goals; utilizing the current Program Increment (PI) Objectives as Iteration Goals
Ensure that goals, scope and product backlog items are understood and can be fulfilled by team members
Collaborate with Product Owner, customers and developers to identify and clarify scope of problems/issues in terms of business/systems requirements and processes
Support the team's efforts to continuously improve communications and relationships with other delivery teams; represent the team in the Scrum of Scrums (SoS), helping the team remain aware of engagement opportunities and program effectiveness
Engage in challenging the old norms of development to improve performance in the areas of quality, predictability, flow, and velocity
Support software development teams in applying the Scrum framework
Perform other duties as assigned
Qualifications and Education Requirements:

At least 10-15 years of project management experience, as well as strong fundamentals in advanced analytics, data integration, and visualization leading agile projects as a Scrum Master/Product Owner or Product Manager.
PMP, CSM and/or PMI-ACP certification, SAFe and LeSS Certifications
Proficient in software development and system administration
Significant experience in resource allocation and management
Extensive experience in leading, guiding and coaching professional staff
Significant experience leading agile development teams and facilitating team meetings in Agile environment
Expert knowledge of development or operations framework methodologies, including Agile principles
Advanced database and presentation software skills
Advanced research, analytical, and problem-solving skills
Advanced skill in building strategic and execution-focused plans and alliances with partner leadership
Desired Qualifications and Education Requirements:

Advanced degree in Information Systems, Computer Science, Engineering, or related field
Experienced in Cloud Application (e.g. Azure, AWS, Oracle Cloud)
In-depth knowledge and experience in Banking/Finance/Investments, familiar with terminology, concepts and business processes and systems
Familiarity with industry standards and regulations
Hours: Monday – Friday, 8:00am – 4:30pm
Location: 820 Follin Lane, Vienna, VA 22180 | 5550 Heritage Oaks Dr Pensacola, FL 32526 | 141 Security Dr. Winchester, VA 22602
*Navy Federal is now hybrid! Our standard enterprise requirement for a hybrid schedule is to report onsite 4-16 days each month. The number of days reporting onsite will ultimately be determined by the employee's leadership and business unit needs. You will learn more throughout the hiring and onboarding process.
Salary: Navy Federal Credit Union assesses market data to establish salary ranges that enable us to remain

competitive. You are paid within the salary range, based on your experience, location and market position.
The salary range for this position is: $95,600 to $163,500 Annual
Equal Employment Opportunity
Navy Federal values, celebrates, and enacts diversity in the workplace. Navy Federal takes affirmative action to employ and advance in employment qualified individuals with disabilities, disabled veterans, Armed Forces service medal veterans, recently separated veterans, and other protected veterans. EOE/AA/M/F/Veteran/Disability
COVID-19 Vaccine Information
As a COVID-19 safety measure, our employees must either provide proof of COVID-19 vaccination or follow additional safety protocols, including testing.
Disclaimer
Navy Federal reserves the right to fill this role at a higher/lower grade level based on business need. An assessment may be required to compete for this position.
Bank Secrecy Act
Remains cognizant of and adheres to Navy Federal policies and procedures, and regulations pertaining to the Bank Secrecy Act.
Employee Referrals
This position is eligible for the TalentQuest employee referral program. If an employee referred you for this job, please apply using the system-generated link that was sent to you.

Expected salary: $95600 – 163500 per year

Location: Vienna, VA

Job date: Thu, 23 Jun 2022 03:39:33 GMT

Apply for the job now!