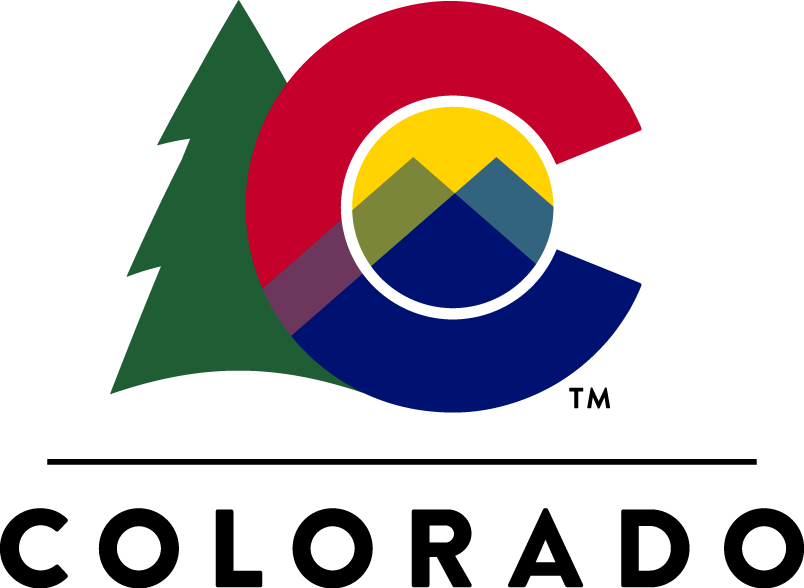 Job title: Senior Telecommunications Specialist – Radio / Microwave (Pueblo, CO – On site at State Location)

Company: State of Colorado

Job description: Department Information
Together, we innovate for a stronger Colorado
The work of employees at the Governor's Office of Information Technology (OIT) is challenging and diverse because the needs of agencies, customers and Coloradans constantly evolve. But our focus never changes: improve the lives of all Coloradans through innovation and collaboration. We're building one of the nation's leading government IT organizations by reimagining how we support agencies, building first-of-their-kind applications, and creating an inclusive, collaborative culture, together. Join us in the important work of providing equitable access to services
We believe drive our success, and encourage candidates from all identities, backgrounds, and abilities to apply. We know it's important to support each other, and that means having a healthy balance of work and personal time, and that allow us all to have fulfilling lives.
Watch this to learn about how OIT is thinking differently!
Description of Job
The Senior Specialist provides technical support to federal, state, and local government agencies by maintaining microwave, telephone, two-way radio, digital trunked radio, data and video communications equipment and systems pertaining to the . This position may have work lead responsibilities over other Electronic Specialists through project scheduling and instruction, including the installation, modification, fabrication and calibration of new equipment and systems. This position will follow established procedures to provide ongoing preventative maintenance and failure resolution of systems and support equipment, creating and updating circuit and equipment records to fill public safety needs and Inter-government requirements.
Primary Job Duties:
Establish installation, maintenance schedules, and operating best practices.
Emergency response, maintenance and repair of towers and equipment.
Tower climbing- Be able to climb towers and assess the condition of the tower structure to Include electrical grounds, mounts, cable runs, clamps, attachments, cross members, bolts and nuts, Inspect for corrosion. Be able to Identify tower structural and safely Issues and use the appropriate tools, safety gear and personnel to correct the deficiencies. Be able to climb tower In excess of 400 feet In height.
PLEASE NOTE: This position will report to and support the Department of Public Safety which will require the successful completion of an additional background check and screening process. Successful completion of the background investigation is required before employment may commence.
Minimum Qualifications, Substitutions, Conditions of Employment & Appeal Rights
A wide salary range is posted for this position and any job offer is based upon a salary analysis to comply with the Colorado Equal Pay for Equal Work Act. The salary analysis considers relevant experience, education, certifications, and state seniority as compared to others doing substantially similar work. While all offers are compliant with the Colorado Equal Pay for Equal Work Act, there is no guarantee an offer will be at the top of the posted range based on the salary analysis.
Minimum Qualifications:
Three years of technical experience repairing, performing maintenance, installing, modifying, calibrating, certifying, or fabricating equipment and facilities related to the work assignment. Your experience must include previous, technical experience with LMR, two-way, microwave, or applicable RF technology.
Equipment and facilities may be primarily telecommunications equipment and facilities, media equipment and facilities, precision measuring equipment, or other electronics equipment and facilities.
A FCC General Radiotelephone Operators License (GROL) must be obtained within 6 months of hire. Must be able to successfully complete a background check to comply with privacy and communications laws.
Substitutions:
Appropriate education will substitute for the required experience on a year-for-year basis. There is no substitution for the required technical experience with LMR, two-way, microwave, or applicable RF technology.
Special Qualifications:
Possess physical strength and agility to climb communications towers to 400 feet, climb across tower arms horizontally at height to position on an opposite leg and perform required work while suspended.
Must have current tower certification or the ability to obtain within 6 months of hire
Must be able to acquire tower re-certification every two years Preferred Qualifications:
Relevant years of State Service in a position with similar duties.
Conditions of Employment:
Effective September 20, 2021, employees will be required to attest to and verify
whether or not they are fully vaccinated for COVID-19. Employees who have not been fully vaccinated may be required to submit to serial testing in the future. Upon hire, new employees will have three (3) business days to provide attestation to their status with proof of vaccination. Vaccinated employees must provide proof of vaccination.
Note: Fully Vaccinated means two (2) weeks after a second dose in a two-dose series of the COVID-19 vaccine, such as the Pfizer or Moderna vaccine, or two (2) weeks after the single-dose vaccine, such as Johnson & Johnson's Janssen vaccine, as defined by the most recent State of Colorado's Public Health Order and current guidance issued by the Colorado Department of Public Health & Environment.
A pre-employment background check will be conducted as part of the selection process.
This position is governed by the State Classified Personnel System, and as such, is only available to candidates who are current State of Colorado residents at the time of application.
Positions supporting some agencies such as the Department of Corrections and Department of Public Safety will also require a pre-employment drug test.
This position may occasionally require travel within the specified geographic area, and to locations across the state as needed.
This position may require on-call duties as needed by position. Appeal Rights
If you receive notice that you have been eliminated from consideration for the position, you may protest the action by filing an appeal with the State Personnel Board/State Personnel Director within 10 days from the date you receive notice of the elimination.
Also, if you wish to challenge the selection and comparative analysis process, you may file an appeal with the State Personnel Board/State Personnel Director within 10 days from the receipt of notice or knowledge of the action you are challenging.
Refer to Chapters 4 and 8 of the State Personnel Board Rules and Personnel Director's Administrative Procedures, 4 CCR 801, for more information about the appeals process. The State Personnel Board Rules and Personnel Director's Administrative Procedures are available at www.colorado.gov/spb.
A standard appeal form is available at: www.colorado.gov/spb. If you appeal, your appeal must be submitted in writing on the official appeal form, signed by you or your representative, and received at the following address within 10 days of your receipt of notice or knowledge of the action: Colorado State Personnel Board/State Personnel Director, Attn: Appeals Processing, 1525 Sherman Street, 4th Floor, Denver, CO 80203. Fax: 303-866-5038. Phone: 303-866-3300. The ten-day deadline and these appeal procedures also apply to all charges of discrimination.
Supplemental Information
If this posting indicates "remote from anywhere in CO" in the title, periodic reporting to the primary state work location designated for this position is required. All remote work must be performed in Colorado.
The Colorado Partnership for Quality Jobs and Services Act ("the Act") recognizes Colorado WINS (COWINS)
as the certified employee organization, also known as a union, for most classified employees. At this time, based on the responsibilities and role of this position, the incumbent would be considered to be a "covered employee" under the Act.
Our application process and what to expect after you apply are described in the videos found .
The State of Colorado believes that equity, diversity, and inclusion drive our success, and we encourage candidates from all identities, backgrounds, and abilities to apply. The State of Colorado is an equal opportunity employer committed to building inclusive, innovative work environments with employees who reflect our communities and enthusiastically serve them. Therefore, in all aspects of the employment process, we provide employment opportunities to all qualified applicants without regard to race, color, religion, sex, disability, age, sexual orientation, gender identity or expression, pregnancy, medical condition related to pregnancy, creed, ancestry, national origin, marital status, genetic information, or military status (with preference given to military veterans), or any other protected status in accordance with applicable law.
The Governor's Office of Information Technology is committed to the full inclusion of all qualified individuals. As part of this commitment, our agency will assist individuals who have a disability with any reasonable accommodation requests related to employment, including completing the application process, interviewing, completing any pre-employment testing, participating in the employee selection process, and/or to perform essential job functions where the requested accommodation does not impose an undue hardship. If you have a disability and require reasonable accommodation to ensure you have a positive experience applying or interviewing for this position, please direct your inquiries to our ADA Coordinator at [email protected] or call (303) 764-7900.
This posting may be used to fill multiple vacancies based upon business need.
The Governor's Office of Information Technology does NOT offer sponsored Visas for employment purposes.
The State of Colorado offers permanent employees a variety of benefits including medical, dental, life and disability insurance, as well as a comprehensive leave program. Please click the following link for detailed information:
Please note that each agency's contact information is different; therefore, we encourage all applicants to view the full, official job announcement which includes contact information and class title. Select the job you wish to view, then click on the "Print" icon.

Expected salary: $62400 – 75000 per year

Location: Pueblo, CO

Job date: Fri, 24 Jun 2022 00:04:25 GMT

Apply for the job now!