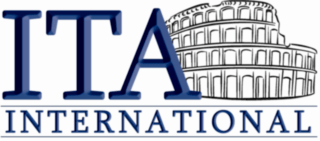 Job title: Senior Visualization and Creative Specialist

Company: ITA International

Job description: ITA International is a different kind of company that moves at the speed of business to ensure mission success for customers, "In The Arena". We leverage subject matter expertise, data analytics and technology to make what may seem impossible, possible.
ITA is seeking a Senior Visualization and Creative Specialist to join the team in Arlington, Virginia.
Please note this opportunity is contingent upon successful contract mod.
Responsibilities
ITA International is seeking an experienced Visualization and Creative Specialist to support the International Affairs Division of the National Guard Bureau's Joint Staff (NGB-J53), which manages the State Partnership Program (SPP) and other international affairs and security cooperation activities of the National Guard. The employee will provide marketing, visualization, and user interface expertise to provide compelling marketing and information display materials and tools to the SPP.
Duties include:
–Ensure that the corporate identity is maintained throughout all aspects of NGB-J53 graphics.

–Develop 'corporate identity' / branding items.

–Design and assist in the production of marketing materials for outreach and other programs, as well as annual government events (e.g. agendas, event invites, fliers, tri-folds, SPP 101 brief, SPP fact page, SPP world map).

–Prepare custom graphics.

–Maintain on U.S. government system storage of photographs, briefings, documentation and graphics.

–Provide graphic assistance and/or support to SPP stakeholders.

–Support data analytics requirements by developing designs and user interfaces tailored to U.S. government-based tools including SharePoint and PowerBI.

–Travel less than 5%.
Qualifications
– 8-12 years of experience in graphic design with related software applications, such as Microsoft Office – to include PowerPoint, Access, Excel – and the Adobe suite – to include Photoshop, Premiere, Illustrator, Acrobat, etc.
– Excellent collaboration skills and ability to complete projects independently.

– Excellent written and oral communication skills and experience briefing senior military officers or government officials.

– Excellent customer interface and customer service skills in collecting requirements and presenting proposed content.

– Current active Secret security clearance.
Preferred:

– 3-5 years supporting U.S. government customers with graphic design and visualization support.
Before submitting application, please upload PDFs of at least three examples of graphic design (note the program used for development in the PDF) and / or SharePoint development.
ITA International is a covered contractor as defined by the . As a covered contractor, all ITA employees – regardless of worksite – must be vaccinated against COVID-19 unless they have been approved for a legally required medical or religious exemption. If you wish to discuss a medical or religious need for accommodation in accordance with the Rehabilitation Act and Title VII of the Civil Rights Act, please contact .
ITA international is an Equal Opportunity Employer and all qualified applicants will receive
consideration for employment without regard to race, color, religion, sex, national origin,
disability status, protected veteran status, or any other characteristic protected by law.
Equal Opportunity Employer – Minorities/Females/Disabled/Veterans
In compliance with the ADA Amendments Act (ADAAA), ITA International would like to ensure that your application process goes as smoothly as possible. If you would like to preview the physical requirements for this position, or if you have a disability and would like to request an accommodation in order to apply for a currently open position with ITA, please contact us by phone at 757-246-6781 or email us at .

Expected salary:

Location: Arlington, VA

Job date: Sat, 04 Jun 2022 01:28:46 GMT

Apply for the job now!