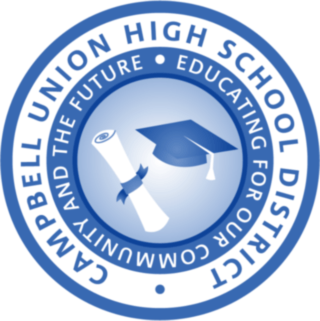 Job title: Social Science/Business Teacher at Branham High School

Company: Campbell Union High School District

Job description: This includes sections of Social Science and Business for the 2022-2023 school year.
Please begin an application even if you do not have all materials ready (ie., letters of recommendation). You can update it as necessary.
Compensation and Benefits
(certificated salary schedule) * Master's and Doctoral supplements of $2,457.00
Exceptional benefits packages to all employees serving at 50% time.
. * We pay for the induction program fees for all teachers who need to clear their credential (not to include any credentialing fees).
Bilingual (Spanish) signing incentive of up to $2,000.00 for new hires [determined via online testing]
We honor up to 13 years of verified certificated teaching experience toward salary placement.
We are an equal opportunity employer, are committed to racial equity and social justice, and we make a particular effort to recruit people who identify as Black, Indigenous, and people of color to apply for open positions.
Campbell Union High School District, located in the heart of the Silicon Valley, is a small, close knit district committed to ensuring every student is ready for the future. We strive to be data-informed and focused on results while promoting humanity and personal responsibility. CUHSD is also proud to provide a supportive environment of collaboration among our staff and work to ensure positive school culture.
Our Schools: There are over 8,000 students enrolled in the Campbell Union High School District. The district is composed of five comprehensive high schools, a Continuation High School, a Post Secondary Program, and an Adult Education Program (CACE). For more on our schools, look .
Our Mission: Our mission is to make our schools places where:
Students are safe, supported, and valued
Students develop knowledge, skills, and confidence
Students are engaged, challenged, and prepared
Our Guiding Principles:
We focus on equity to provide all students what they need to be successful
We have high expectations of ourselves and students
We do not give up when things get hard
We are accountable for continuous improvement
We leave our comfort zones to create new possibilities
Reasonable accommodation may be made to enable individuals with disabilities to perform the essential functions of the position.
It is the policy of Campbell Union High School District (CUHSD) to provide equal opportunity for all individuals in education and employment. District programs and activities shall be free from discrimination, harassment, intimidation and bullying based on actual or perceived characteristics of race or ethnicity, color, ancestry, nationality, national origin, ethnic group identification, age, religion, marital or parental status, physical or mental disability, sex, sexual orientation, gender, gender identity, gender expression, or genetic information, or any other characteristic identified in Education Code 200 or 220, Penal Code 422.55, or Government Code 11135, or based on association with a person or group with one or more of these actual or perceived characteristics (Board Policy 5145.3 and 4030 through 4032).
Powered by Aspex Solutions – AppliTrack, Applicant Tracking for Educators. Online Job Employment Applications, Web Based Employment Applications for School Districts and Educational Institutions – You can also view at www.k12jobspot.com. K12JobSpot is a site that has thousands of teaching jobs – all from AppliTrack school districts.

Expected salary: $66366 per year

Location: California

Job date: Fri, 08 Jul 2022 23:27:59 GMT

Apply for the job now!