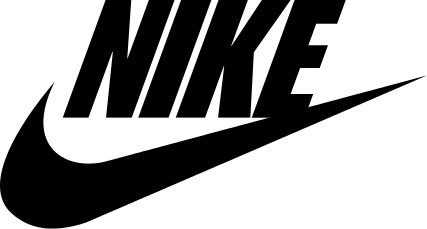 Job title: Software Engineer II – Data Engineering (Open to remote work, except the following locations: SD, VT, and WV)

Company: Nike

Job description: WHO ARE WE LOOKING FOR?
Do you have a passion for digital technology, innovation, and problem-solving? Are you curious about how to turn a number of events and signals into important information that not only provides insights into the present but also helps predict the future? Are you interested in applying Data Streaming and Big Data Technology along with Machine Learning to help deliver personalized experiences? If so, come join the dedicated team of data engineers, we are the driving force behind data engineering solutions at Nike! WHAT WILL YOU WORK ON?
We solve production issues with data flow and quality using ad hoc SQL queries
We help handle Kanban board and production intake tickets
Meet with partners to understand data requirements and detail those findings
Understand technical requirements and be able to translate that into technical work
Assist as needed in forming a data flow solution that will serve the partner's data needs
Work with engineering leads and other teams to ensure quality solutions are implemented and engineering best practices are adhered to
Recommend long-term solutions to issues found
Attend production support meetings and communicate issue status
WHAT YOU WILL BRING?
BS in Computer Science, or related experience in a technical field, or equivalent combination of education and experience and training.
3+ years of proven experience in capturing and detailing technical requirements for data imports and exports
Strong skills in solving issues and finding root causes in a DW ETL environment.
Experience with database systems, SQL, and SQL Analytical functions using Snowflake.
Comfortable with basic SQL commands (selecting, joining tables, type-1 vs type-2 updates)
Comfortable reading SQL query code to understand selection logic
Ability to solve SQL queries and their output
Monitoring and Alerting tools such as SignalFx and/or Splunk
Experience in Python/PySpark to find issues in ETL Code.
Ability to work collaboratively with multiple teams and business partners of varying technical ability
Proven ability to deliver results on multiple projects in a fast-paced, agile environment
Strong desire to learn and share knowledge with others
Passionate about data integrity and aspiring for excellence
AWS Cloud Concepts
Call center data experience
Experience with data warehouse design (e.g., star schemas)
Experience with workflow orchestration tools (like Apache Airflow) and/or orchestration concepts
Experience in Agile/Scrum application development using JIRA
Open to remote work, except cannot work in South Dakota, Vermont, and West Virginia. These candidates will be required to relocate.
For employees based in Colorado, this position starts at $121,000 per year. Information about benefits can be found .

Expected salary: $121000 per year

Location: Beaverton, OR

Job date: Sat, 09 Jul 2022 03:00:08 GMT

Apply for the job now!