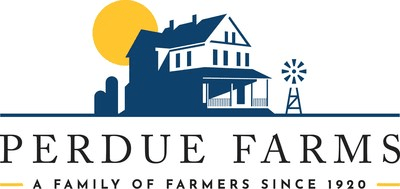 Job title: Soy Merchandiser

Company: Perdue Farms

Job description: Perdue AgriBusiness is part of Perdue Farms, a family-owned company heading into it's second century of growth and innovation. An international agricultural products and services company, we handle agricultural commodities and have a diverse portfolio of products and businesses.
Summary
Perdue AgriBusiness has an opening for a Soy Merchandiser at our Bainbridge, PA location. This position will be responsible for originating soybeans, trading commodity products, merchandising soy meal products and coordinating the administrative and logistical requirements.
Principal and Essential Duties & Responsibilities

Manage and actively participate in all aspects of grain and product merchandising with the goal of maximizing profitability in both domestic and export markets.
Maintain the commercial and trading activities associated with grain procurement and soy meal merchandising.
Maintain an up-to-date knowledge of domestic and competitor activities. Revise marketing strategies and programs to capitalize on identified opportunities.
Maintain ongoing and regular communications with customers and suppliers to build relationships and ensure satisfaction, adherence to contract terms and the growth and maintenance of strong business relationships.
Develop strategies, tactics, and procedures to merchandise grain & commodity products.
Research and provide information relative to competitive offers, services, and purchasing programs to assist in establishing commodity values.
Coordinate the logistics to ensure timely and cost-effective supply of commodities to internal production facilities and external customers.
Work with the documentation, logistics, and accounting staff in the exchange of information to enhance the ease of transactions.
Provide good inventory management practices.
Minimum Education
BA or BS Degree – Preferably in an Agricultural Business, Animal Science or Animal Nutrition related field
Experience Requirements

3 – 5 years of experience
Knowledge of the soybean meal & oil industry
Knowledge of the sales and marketing programs for soy meal
Knowledge of grain origination and procurement
Knowledge of logistics processes
Knowledge of CBOT
Knowledge of basis trading, exports and hedging
Knowledge of standard software applications
Strong communication, math, analytical and interpersonal skills
Environmental Factors and Physical Requirements
Able to operate a motor vehicle and travel to and from customer locations. Able to move freely about farms and other agricultural areas. Exposed to external weather conditions to include rain, snow and extreme temperatures (-15 to 90 Degrees Fahrenheit), humidity, (0 – 100%), and noise (50db to 100db). Able to use standard office equipment to include telephone, computers, copiers etc. Able to lift up to 50 pounds. Some overnight travel required.
Perdue Farms, Inc. is an Equal Opportunity / Affirmative Action employer. All qualified applicants will receive consideration for employment without regard to race, color, religion, sex, sexual orientation, gender identity, national origin, disability, or protected veteran status.

Expected salary:

Location: Bainbridge, PA

Job date: Tue, 24 May 2022 23:06:02 GMT

Apply for the job now!