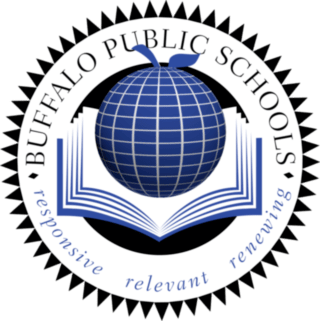 Job title: Special Education Teacher 7

Company: Buffalo Public Schools

Job description: Description
BOARD OF EDUCATION

DEPARTMENT OF HUMAN RESOURCES

BUFFALO, NEW YORK 14202
The Interim Superintendent of Schools, Dr. Tonja M. Williams, is interested in receiving applications from qualified candidates for the position of:
Special Education Teacher – 7 – 12
HOW TO APPLY:

Click the "APPLY" button at the bottom of this page to start your application. Once the application is completed, click the "Submit" button. Your application will be kept on file for one year.
Applications successfully received will generate a confirmation email to the account listed on the application. (Be sure to check your junk and spam mail.) If you do not receive a confirmation email, we cannot guarantee that your application was received. You must submit an application until you receive a confirmation email.
QUALIFICATIONS:

Candidates must be New York State or Buffalo certified in Special Education K-12 or 7-12 and are Dual Certified in either Math, ELA, Science or Social Studies 7-12. It is required that candidates must attach a PDF or a screen shot of their certifications. Preference will be given to applicants with current City of Buffalo residency.
JOB SUMMARY:

Position requires the planning, organization, and implementation of the appropriate instructional program to address the learning needs of the students; to guide and encourage students to develop and fulfill their potential in both curricular and extracurricular activities.
ESSENTIAL DUTIES:
Plan, prepare and deliver instructional activities that facilitate active learning experiences.
Develop lesson plans.
Establish and communicate clear objectives for all learning activities.
Prepare classroom for class activities.
Provide a variety of learning materials and resources for use in educational activities.
Identify and utilize different instructional resources and methods to support the learning needs of students at varying levels of progress.
Instruct and monitor students in the use of learning materials and equipment.
Provide for the care and protection of school property.
Use relevant technology to support instruction.
Observe and evaluate student performance and development.
Assign and grade class work, homework, tests, and assignments as appropriate.
Provide appropriate feedback on student work.
Monitor and encourage individual student progress.
Provide guidance to students which will promote educational development.
Maintain accurate and complete records of student progress and development.
Update records accurately and completely as required by laws and district policies.
Prepare required reports on students and activities.
Manage student behavior and maintain discipline by establishing classroom rules and procedures and enforcing classroom, school, and district rules and procedures.
Participate in department, school, and district meetings and professional development activities as appropriate.
Stay current with most recent developments in appropriate subject area as initiated by the school or district.
Cooperate with and participate in the planning, implementation, and evaluation of the total school program.
Foster and maintain effective communication with parents and/or guardians.
Perform other tasks and responsibilities as assigned by the Principal or other appropriate administrator
This recruitment bulletin in no way states or implies that these are the only duties to be performed by this employee. The employee will be required to follow any other instructions and to perform any other related duties as assigned by the appropriate administrator or supervisor. Buffalo Public Schools reserves the right to update, revise or change this recruitment bulletin and related duties at any time without prior notice.
APPOINTMENT:

Appointment will be made by the Board of Education upon the recommendation of the Superintendent following assessment of training, experience, certifications, credentials and evaluation of service. Personal interviews shall be scheduled where appropriate.

Expected salary:

Location: Buffalo, NY

Job date: Sat, 09 Jul 2022 23:02:43 GMT

Apply for the job now!