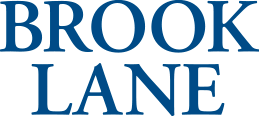 Job title: Special Education Teacher

Company: Brook Lane Health Services

Job description: Special Education Teacher Sign on Bonus $1,000

Laurel Hall School

Brook Lane's Main Campus in Hagerstown, MD
Looking for a rewarding Teacher position in special education? Brook Lane Health Services is seeking a full-time Teacher to work in our non-public special education school, Laurel Hall. Brook Lane is a leading provider of mental health treatment and education in the region.
Laurel Hall is a non-public Type I school designed to provide education services to students with special needs, including, but not limited to, emotional disabilities, Autism or multiple handicaps that require sophisticated, highly structured and individualized special education services and any needed psychiatric support services. Our program includes focusing on social skill development and communication for autism spectrum students. We offer programming for students on the certificate track that includes vocational, community and life skills training. Community outings, volunteering and internships are a part of this important programming. The Hagerstown school has 10 classrooms, sensory spaces, a library, curriculum resource room, office suite, recreational area, and a capacity for 70 students. Meals are provided by the hospital's dining hall.
Key Responsibilities
Implements delivery of services as indicated by IEP, PEP, curriculum or treatment plan
Preparing assignments and materials previous to each class session
Provides ongoing student evaluations to determine if objectives are being met
Maintains classroom order, appearance and organization
Establishes therapeutic relationships with students
Provides accurate and relevant documentation in the student record
Writes and revises IEP's as needed and documents IEP progress
Qualifications
Ability to obtain an initial or full certification by MSDE. ("Conditional Certificate Teachers are required to complete 12 credits and the Praxis Exam within 2 years. During this timeframe, monitoring will occur on appropriate progress towards these requirements.")
Bachelor's Degree in education which qualifies working with children and adolescents
Experience in working with special education student education
Experience with non-verbal/students on the autism spectrum preferred
Required to pass a therapeutic intervention restraint training
Demonstrated successful classroom management
Salary depends on experience, education, and teaching certification
We offer a competitive and generous benefit package that includes a variety of available options:
Health insurance – PPO or high deductible plan with health savings account
Wellness program
Vision insurance
Dental insurance
Paid life and disability insurance
401(k) – no waiting period on matching
Paid leave days
Sick and safe leave days
Education days
Education assistance (tuition and continuing education credits)
Flexible spending accounts
Relias learning management program
Paid holiday worked incentive
Employee referral incentive program
Milestone anniversary incentive
EOE

Expected salary:

Location: Hagerstown, MD

Job date: Fri, 08 Jul 2022 04:29:53 GMT

Apply for the job now!