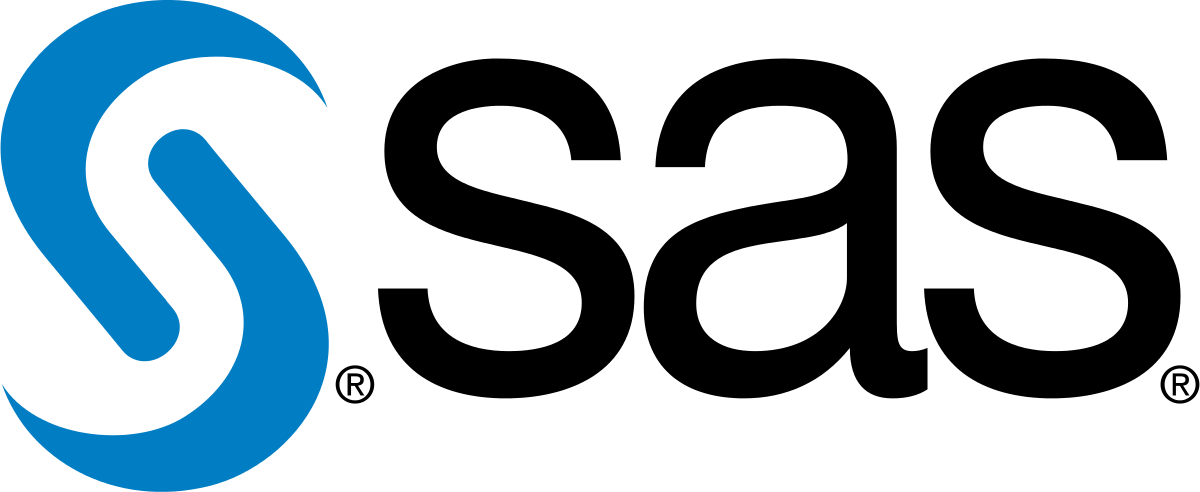 Job title: Sr. Business Development Specialist – Banking Solutions (Remote)

Company: SAS Institute

Job description: Are you a problem solver, explorer, and knowledge seeker – always asking, "What if?"
If so, then you may be the new team member we're looking for. Because at SAS, your curiosity matters – whether you're developing algorithms, creating customer experiences, or answering critical questions. Curiosity is our code, and the opportunities here are endless.
What we do:
We're the leader in analytics. Through our software and services, we inspire customers around the world to transform data into intelligence. Our curiosity fuels innovation, pushing boundaries, challenging the status quo, and changing the way we live.
The Risk Research and Quantitative Solutions division is looking to grow our team by adding Business Development Specialists in the following areas of expertise:
Banking: background in risk and finance, with knowledge of the financial industry's regulations and best practices. Topics of interest may include – Expected & Unexpected Credit Loss, CECL, IFRS9, Regulatory & Economic Capital, Risk Scorecards, Model Risk Management, Market Risk, Credit Risk, Operational Risk, Liquidity Risk, ALM, etc. Exposure to advanced analytical techniques (AI/ML) a plus.
What you'll do:
The Risk Research and Quantitative Solutions (RQS) division at SAS is looking for a senior professional from banking and/or financial services software/advisory, who will be responsible for developing and maintaining customer relationships in one of our core areas of investment: Banking. This is a unique opportunity for a bold, customer-oriented individual to help grow our software business at SAS. The candidate must have an extensive background in business development in banking, with an established network of relationships.
The primary goals of this role will be to:
Initiate and support lead generation activities and pipeline development. Play a pivotal role in support of sales cycle and achievement of solution revenue targets.
Effectively represent value and vision of the SAS software to the (prospective) customers and system integrators.
Develop relationships with current and prospective customers of the associated SAS solution(s). Understand industry trends and become a trusted advisor to prospects/customers.
The selected candidate will also influence the future direction of the associated suite of software including prioritization of features and definition of user experience.
What you should expect:
This is a senior leadership role that requires a highly experienced individual with a broad range of skills.
Most importantly, we commit to investing in you as much as you invest in us. For over a decade, SAS has been ranked in the top 10 of the World's Workplaces Best Great Place to Work® and Fortune. We stand out for creating exceptional experiences for our employees, building high-trust relationships, and providing a fair and equal workplace. We look forward to creating a platform for you to meet and exceed your long-term professional goals.
Primary Responsibilities:
Works in close collaboration with the Sales organization chart and execute on an ambitious and actionable go to market strategy, focused on midsize and large U.S. banks and insurance companies.
Builds customer networks.
Prepares and delivers presentations to customers and/or business partners, customers, and other senior Risk and Finance executives.
Works with Marketing and Sales to translate business development strategy into specific initiatives.
Constantly interact with prospective customers to understand their needs and pain points, then feeds that back to product and design teams for prioritization of new and planned features/functionality.
Develops and manages strong and effective working relationships with key decision makers, influencers, engineers, and business development contacts at targeted System Integrators
Involved in oversight of the software delivery process to facilitate successful customer journey.
Additional Responsibilities:
Participates with senior management to identify and establish product objectives, assignments, and goals in accordance with RQS strategic plans; recommends specific customer activities and business partners.
Serves as a high-level strategist to management in the development of criteria for customer or business partner relationship management programs.
Creates product demand generation and customer or business partner relationship management programs from content design through implementation and results tracking to ensure that objectives are met.
Works collaboratively with Sales and Marketing account teams.
Thoroughly understands the solution and able to conduct effective customer demos.
Knowledge, Skills and Abilities:
Excellent knowledge of Banking and Modelling/ Analytics (or similar) solution selling and business partner relationship development methods and strategies.
Strong network of existing relationships with buyers in mid-size and large banks and insurance companies in the United States.
Strong knowledge (mastery) and experience in banking and/or asset management.
Exceptional consultative selling skills with ability to drive dialogue with senior buyers, teasing out needs and positioning product and institution value.
True team player who can work collaboratively with other constituents across RQS and the broader SAS organization.
Strong written, verbal, and interpersonal communication skills.
Education & Experience:
B.S./B.A. required in economics, finance, or other quantitative areas. Post graduate degree preferred.
10+ years of consultative selling experience of banking or complex financial services solutions.
Prior business development and or industry experience highly desired.
Risk management or finance experience in banking or related industries desirable.
Why SAS:
We're the leader in analytics. Through our software and services, we inspire customers around the world to transform data into intelligence. Our curiosity fuels innovation, pushing boundaries, challenging the status quo, and changing the way we live.
We love living the #saslife and believe that happy, healthy people have a passion for life, and bring that energy to work. No matter what your specialty or where you are in the world, your unique contributions will make a difference. Our multi-dimensional culture blends our different backgrounds, experiences, and perspectives. Here, it isn't about fitting into our culture, it's about adding to it – and we can't wait to see what you'll bring.
SAS looks not only for the right skills, but also for a cultural fit. We seek colleagues who will contribute to the unique culture that makes SAS such a great place to work. We look for the total candidate: technical skills, culture fit, relationship skills, problem solvers, good communicators and, of course, innovators. Candidates must be ready to make an impact.
Additional Information:
To qualify, applicants must be legally authorized to work in the United States, and should not require, now or in the future, sponsorship for employment visa status. SAS is an equal opportunity employer. All qualified applicants are considered for employment without regard to race, color, religion, gender, sexual orientation, gender identity, age, national origin, disability status, protected veteran status or any other characteristic protected by law. Read more:
. Also view the supplement , and the notice. * Equivalent combination of education, training and experience may be considered in place of the above qualifications. The level of this position will be determined based on the applicant's education, skills and experience. Resumes may be considered in the order they
are received. SAS employees performing certain job functions may require access to technology or software subject to export or import regulations. To comply with these regulations, SAS may obtain nationality or citizenship information from applicants for employment. SAS collects this information solely for trade law compliance purposes and does not use it to discriminate unfairly in the hiring process.
All valid SAS job openings are located on the Careers page at
. SAS only sends emails from verified "sas.com" email addresses and never asks for sensitive, personal information or money. Should you have any doubts about the authenticity of any type of communication from, for, or on behalf of SAS, please contact us at before taking any further action. * In order to work at SAS, you must be fully vaccinated against COVID-19. If there is a medical or religious reason preventing you from receiving an available COVID-19 vaccination, and you are selected as a candidate for consideration, we have an accommodations process in place to evaluate those requests.
#LI-remote #LI-TE1

Expected salary:

Location: Cary, NC

Job date: Thu, 23 Jun 2022 22:40:44 GMT

Apply for the job now!