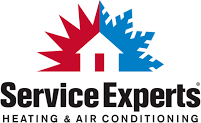 Job title: Sr. Financial Analyst – Marketing Partner

Company: Service Experts

Job description: Job Opportunity – HVAC & IAQ Product Manager Summary: The HVAC & IAQ Product Manager is responsible for leading the development and implementation of strategies related to HVAC and IAQ residential install and service programs. They …
HVAC Field Supervisor (Res/Light Comm)
Location:
Beavercreek, OH
Field Supervisor Reports To: Operations Manager or General ManagerStatus: Full-time, Regular positionCategory: TechnicianLocation Name: Stevenson (Dayton)Location Address: 799 Space Dr. Dayton, OH 45434 Join the team of experts and realize your true potential! Why You Should Join …
Commercial Account Manager
Location:
Knoxville, TN
Commercial Account Manager Reports To: Sales Manager, Commercial Manager, or General ManagerStatus: Full-time, Regular positionCategory: SalesLocation Name: R&M Climate Control SELocation Address: 633 Corporate Point Way Knoxville, TN 37932Pay: Starting at $35,000-$50,000 Average Annual Pay (including base …
HVAC Service Technician
Location:
Bartlett, TN
Position Title: Service Technician (Residential/Light Commercial) Reports To: Field Supervisor or General Manager Status: Permanent, Full-TimeCategory: Technician Location Name: Service Experts MemphisLocation Address: 6949 Appling Farms Pkwy, Suite #108Memphis, TN 38133Pay: $22- $33 per hour Join the team of experts and …
Share Set up an RSS feed
Share This Page
Sr. Financial Analyst – Marketing Partner
1840 N Greenville Ave, Richardson, TX 75081-1874
Share this Page
Senior Financial Analyst – Marketing Partner
Reports To: Director of Finance
Status: Full-time, Regular position
Category: Finance
Location Name: Field Headquarters, Richardson Texas – Remote
Why You Should Join the Service Experts Team:
Our team consists of the very best; we believe in doing what is right for our customers and our employees. We provide our employees with the training, support and an opportunity for unlimited professional growth. Join us, and become an EXPERT!
Position Summary:
As Senior Financial Analyst, you will develop and maintain financial models for Field level Marketing initiatives, growth opportunities and long-term forecast. The position requires an active partnership with key business leaders to identify business drivers and variables for a robust financial model. Through your work, you will standardize the evaluation of Field level Marketing initiatives for their financial viability and fit into Service Expert's growth strategy. This role will establish key data sources to generate operational reporting and enhance the quality of the team's financial modeling capabilities. This is a fast-paced and ever-changing business environment that requires individuals with a high degree of organization, adaptability and nimbleness in taking on multiple competing challenges.
Responsibilities:
Develop standard models to evaluate Field level Marketing results and return on Investment.
Build and create the financial models necessary to assess the project's worthiness and financial return.
Create presentations that clearly communicate the thesis, financial assumptions and assessment of the project to senior leadership and center level management.
Organize and keep track of all iterations and changes to business cases and its financial impact. Comparison monthly between budget, plan and actual results.
Provide valuable insights to business leaders by setting a clear agenda and maintaining high standards.
Continuously seek and identify opportunities to business leaders through a deep understanding of macro trends, customer behavior, product lifecycle and profitability.
Qualifications:

Bachelor's degree in Accounting or Finance
Minimum 5 years of related experience required
Must also have the following demonstrated knowledge, skills, and abilities:
Advanced financial modeling skills.
Ability to efficiently source all the necessary applications and knowledge to accomplish the task.
A personal style that is viewed as collaborative and resourceful.
Experience working with all levels of management.
Ability to switch between transactional level details and executive level summaries.
Proficiency with SQL, SAP, Hyperion Essbase / SmartView, and business intelligence platforms (Tableau and or Microsoft Power BI).Advanced Excel skills necessary.
Strong communication skills, both verbal and written – a confident personality.
Intellectual and commercial agility is required due to the face-pace and changing environment.
Previous marketing partnerships preferred.
What We Offer You, as a Service Experts Employee:
Service Experts offers a comprehensive benefits package designed to support employees and their families in managing their health and wellness needs. Following is a summary of the many benefits that could be available to you as a Service Experts valued employee.
Competitive Pay, including incentive opportunities for many positions
Paid Time Off and Company Holiday Pay
Medical /Dental /Vision Insurance programs
401(k) Retirement Savings Plan with company matching contributions
Life Insurance, for you and options you can elect for your family
Short-term and Long-term disability insurance options, that protects you and your family if you are unable to work
Supplemental benefit programs such as: Legal advice, pet insurance, health advocacy programs
World Class Training opportunities, through our Experts University
Career Development opportunities
Service Experts Heating & Air Conditioning is an equal opportunity employer and all qualified applicants will receive consideration for employment without regard to race, color, religion, sex, national origin, disability status, protected veteran status, or any other characteristic protected by law.
Follow Us on Social Media
Facebook
Twitter
© 2020 Service Experts LLC. Service Experts and the Service Experts Heating & Air Conditioning logo and design are registered or common law trademarks of Service Experts LLC. All Rights Reserved. Expert Service for All HVAC Brands and Models.

Expected salary:

Location: Plano, TX

Job date: Sat, 09 Jul 2022 06:38:23 GMT

Apply for the job now!