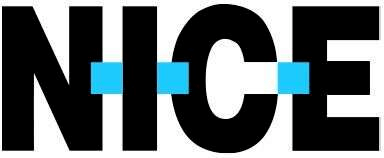 Job title: Sr. Professional Services Engineer

Company: NICE CXone

Job description: Description
Sr. Professional Services Engineer
Location: Salt Lake City, UT

The Sr. Professional Services Engineer is a customer-facing, billable position chartered with engaging customers in a consultative capacity and providing specialized expertise around NICE CXone products, the contact center industry, and other contact center ecosystem topics including CRM, telecommunications infrastructure, analytics, social media, and others.
This position, depending on the types of projects onto which he or she is deployed, will be responsible for both technical and business tasks including managing customer expectations and satisfaction, configuring NICE CXone products based on best practices and customer requirements, coordinating inter-departmental activities within NICE CXone, tracking time and status within NICE CXone systems, and other tasks related to the success of his or her engagement.
The Sr. Professional Services Engineer is also an organizational leader and is expected to serve as a mentor and coach for junior staff.
This position is responsible for consultative performance in all areas related to NICE CXone solutions provisioning, implementation, and deployment of technical and business solutions to clients. The customer base consists of public and private sector agencies and businesses employing diverse information management and contact center environments.
As a Sr. Professional Services Engineer, a Typical Day Might Include the Following:
TECHNICAL

Provide senior-level technical configuration and, in some cases, programming as required.
Provide process, data and object modeling in a variety of application and database environments.
Provide database design, development, and enhancement, as well as management and coordination of changes to existing applications.
Provide technical architecture leadership, analysis, design, development, and enhancement.
Maintain senior-level expertise and currency in industry leading contact center technologies.
PROJECT

Serve in a project manager capacity via management of end to end system life cycle development of small to large-scale projects.
Develop costing proposals for projects, perform risk analysis, and manage change control.
Provide business analysis, business area assessment, user needs analysis and business systems design for major projects.
Conduct comprehensive cost/benefit analysis and prepare business cases for projects.
BUSINESS

Present a professional image in conduct, attitude and attire.
Assist with the development of client information management standards and evaluation of technology trends.
Contribute to business area assessment, user needs analysis and business systems design.
Assist with comprehensive cost/benefit analysis and preparation of business cases for new projects.
SUPERVISORY

Supervise during project life cycle any intermediate or junior level client staff, or any sub-contracted personnel assigned to your project team.
Supervise and mentor all intermediate and junior level NICE CXone staff working on other projects under your area of responsibility.
Assist in employee review and assessment processes.
To Land This Gig You'll Need:

​BS/BA in technical (e.g., CS/IS/EE) or business (e.g., Marketing/MIS) field or equivalent work experience required.
MBA preferred.
10+ years of professional experience beyond education requirements above.
Type of experience varies depending on Implementation Manager's specialization:
Implementation: broad skills in both technology & analysis; experience in communicating at a technical and functional level while managing business rapport.
Business Optimization: deep skills around business analysis/call centers; experience in the KPIs and best practices of call centers and their operations.
Education & Enablement: professional and confident public presence; experience in commanding large audiences as a trainer and/or speaker.
Engineering Services: deep skills in specialized technical & functional areas; deeply technical expertise around software engineering, programming languages, integration, and/or databases.
Desired personal profile: Very smart, analytical, inquisitive, service & team-oriented, friendly demeanor, early adopter.
Bonus Experience:

​Prior consulting experience.
ABOUT NICE CXone: NICE CXone makes it easy and affordable for organizations around the globe to provide exceptional customer experiences while meeting key business metrics. NICE CXone provides the world's No. 1 cloud customer experience platform, NICE CXone™, combining best-in-class Omnichannel Routing, Workforce Optimization, Analytics, Automation and Artificial Intelligence on an Open Cloud Foundation. NICE CXone is a part of NICE (Nasdaq: NICE), the worldwide leading provider of both cloud and on-premises enterprise software solutions.
NICE is committed to provide an environment based on equal opportunity for all qualified applicants and employees. It is the policy of NICE to afford equal employment opportunities to qualified individuals, regardless of age, race, color, creed, religion, citizenship, ancestry, national origin, sex, gender, pregnancy, mental or physical disability, marital status, veteran status, service in the Armed Forces, sexual or affectional orientation, atypical hereditary cellular or blood traits, genetic information, status as a victim of domestic or sexual violence, and/or any other status protected by any applicable federal, state and/or local statute or regulation.

Expected salary:

Location: Salt Lake City, UT

Job date: Fri, 03 Jun 2022 03:36:50 GMT

Apply for the job now!