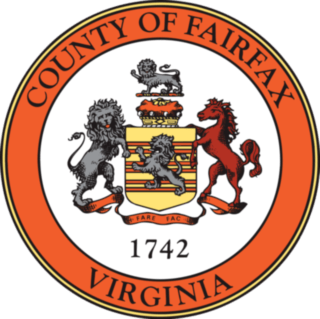 Job title: Supervising Real Estate Appraiser

Company: Fairfax County

Job description: Plans, organizes, supervises and controls the annual real property commercial assessment program for a defined area of the county and/or within a defined property type. Plans, supervises and directs the inspection and appraisal of all real estate including new construction, renovation and remodeling of commercial and industrial properties within a defined area of the county and/or within a defined property type. Prepares schedules designed to complete the annual assessments program. Maintains logs and detailed records of all workload data and makes recommendations to improve the quality of the data. Advises and assists staff in the completion of more difficult appraisal assignments. Assists in the development of the real estate division annual operating and training budgets. Recommends staff to attend appraisal conferences, appraisal seminars, appraisal courses and other career development training. Monitors and maintains staff work levels through performance evaluation reports. Provides analysis and documented support for trends in real estate market activity to support recommendations for ongoing revenue forecasting. Measures the quality of staff work performance and reports on work status. Responds to taxpayer inquires. Makes presentations to homeowners' associations and other public groups to explain trends in real estate assessments. Answers correspondence as assigned. Makes presentations to the Board of Equalization and Board of Supervisors. Appraises complex properties as directed. Prepares special reports on appraisal and assessment-related matters as directed. Defends contested assessments. Plays a key role in the litigation process, including testimony in the circuit court as an expert witness. Other duties as assigned. Works under direction.
Note: Salary offer will be commensurate with related work experience, licenses and/or designations and may not exceed the mid-point of the advertised salary range. Please review our generous retirement benefit package as we do not participate in the VRS retirement system.
MINIMUM QUALIFICATIONS:

(Click on the aforementioned link to learn how Fairfax County interprets equivalencies for "Any combination, experience, and training equivalent to")
Graduation from an accredited four-year college or university with a Bachelor's degree; Plus six years of increasingly responsible experience in the appraisal of real property for tax assessment purposes and Completion of emerging leaders/first time supervisory training in accordance with current Fairfax County Organizational Development & Training offerings, or equivalent, within six months of appointment.
CERTIFICATES AND LICENSES REQUIRED:

Possession of a valid motor vehicle driver's license.
NECESSARY SPECIAL REQUIREMENTS:

The appointee to the position must satisfactorily complete a criminal background check and a credit check.
All newly hired employees are required to be fully vaccinated against COVID-19 (two weeks after the last required dose) as a condition of employment or obtain approval of a medical or religious exemption prior to their start date. Proof of an exemption or vaccination status will be required during the pre-employment onboarding process. New employees who obtain an exemption from the vaccine mandate for medical or sincerely held religious beliefs may be subject to a weekly testing requirement. Vaccinated employees and employees with a medical or religious exemption will complete the attestation online on their first day of employment or shortly thereafter.
PREFERRED QUALIFICATIONS:

Certified General Appraisal License, or Designation from the International Association of Assessing Officers (CAE or AAS) or the Appraisal Institute (MAI, SRPA).
PHYSICAL REQUIREMENTS:

Makes field inspections and measures real property improvements. All duties performed with or without reasonable accommodations.
SELECTION PROCEDURE:

Panel interview, may include practical exercise.
Fairfax County Government prohibits discrimination on the basis of race, color, religion, national origin, sex, pregnancy, childbirth or related medical conditions, age, marital status, disability, sexual orientation, gender identity, genetics, political affiliation, or military status in the recruitment, selection, and hiring of its workforce.
Reasonable accommodations are available to persons with disabilities during application and/or interview processes per the Americans with Disabilities Act. Contact 703-324-4900 for assistance. TTY 703-222-7314. EEO/AA/TTY.

Expected salary:

Location: Fairfax, VA

Job date: Sun, 10 Jul 2022 05:02:31 GMT

Apply for the job now!