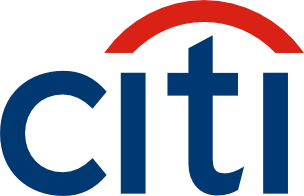 Job title: SVP, Concentration Risk Management Monitoring and Reporting – C14

Company: Citigroup

Job description: The Enterprise Concentration Risk Management (ECRM) team is an enterprise wide risk management function that encompasses credit risk, market risk, liquidity risk and operational risk. The role encompasses monitoring existing and emerging concentration risk, identifying material trends, and reporting and escalating concentration risk issues enterprise-wide to senior management and Citi/CBNA Board in coordination with risk and business management. The overall objective of this role is to actively monitor and address existing and emerging concentration risk globally for Citi and to ensure timely reporting of concentration risk to senior management and the board
This senior-level position is responsible for actively monitoring and addressing existing and emerging concentration risk globally for Citi, ensuring timely reporting of concentration risk to senior management and the Board and enhancing the existing ECRM framework.
Responsibilities:
Work with each concentration risk pool team which provides the core baseline concentration metrics – around 15 risk pools – to ensure consistent and robust risk pool coverage and monitoring of existing and emerging concentration risk
Provide robust ECRM review and challenge as part of both the quarterly risk identification and the monthly/quarterly concentration risk management reporting content.
Engage with various stakeholders to develop concentration risk related content for Monthly Senior Management and Quarterly Board Report
Identify opportunities to enhance the senior management and board reporting of ECRM
Support the ECRM management of newly established inter-risk pools / risk views – and work with participating risk and business management stakeholders
Lead robust review and challenge sessions with risk pools on concentration risk metrics including concentration limits
Ensure all monitoring and reporting procedures align with upgraded ECRM risk policies and work effectively with individual business risk policies as they pertain to ECRM. Conduct gap analyses and remediation work of any misalignments for policy changes
Collaborate with team members to further enhance the connectivity of ECRM processes with day-to-day business, risk management and risk governance practices. This will include strengthening existing linkages or establishing new linkages to other practices at the firm
Provide oversight to VPs in the team when required
Qualifications:
Strong background in Financial Risk Management with hands-on prior experience in Enterprise Risk Management
10+ years of experience in credit risk management or equivalent training and experience preferably in the financial services industry. Experience in counterparty Credit Risk (CCR) and DSFT is required
Familiarity with Regulatory expectation around Concentration Risk will be helpful
Should have the ability to link related risks across different risk pools in this regard the candidate should have demonstrated ability to view data holistically
Project management experience with the proven ability to develop project plans to achieve milestones and deadlines
Strong written and verbal communication skills and ability to translate complex material for a variety of internal audiences
Adept at building relationships with key stakeholders and influencing and negotiating to drive change
Working knowledge of Tableau and MS Office software proficiency required
Demonstrated interpersonal, organizational, analytical, presentation, facilitation, negotiation and strategic skills
Proven ability to obtain support and buy-in across a wide range of internal and external audiences
Demonstrated work ethic and influencing skills
Education:
Bachelor's degree/University degree or equivalent experience
Master's degree preferred
Job Family Group: Risk Management
Job Family: Credit & Portfolio Risk Management
Time Type: Full time
Citi is an equal opportunity and affirmative action employer.
Qualified applicants will receive consideration without regard to their race, color, religion, sex, sexual orientation, gender identity, national origin, disability, or status as a protected veteran.
Citigroup Inc. and its subsidiaries ("Citi") invite all qualified interested applicants to apply for career opportunities. If you are a person with a disability and need a reasonable accommodation to use our search tools and/or apply for a career opportunity review .
View the " " poster. View the .
View the .
View the
Effective November 1, 2021, Citi requires that all successful applicants for positions located in the United States or Puerto Rico be fully vaccinated against COVID-19 as a condition of employment and provide proof of such vaccination prior to commencement of employment.

Expected salary:

Location: New York City, NY

Job date: Sun, 10 Jul 2022 22:26:49 GMT

Apply for the job now!