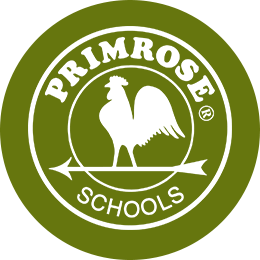 Job title: Teacher in Early Childcare Education

Company: Primrose Schools

Job description: We are seeking an experienced Teacher to provide a nurturing environment with children from 2 months to 5 years of age.
Teachers will plan and implement an ongoing program of activities that promote the social, emotional, cognitive and physical development of each child, in accordance with the Primrose Balanced Learning® approach to teaching and learning.
Primary Responsibilities:
Responsible for the overall supervision and daily class functions of a classroom of children.
Observes all rules and regulations at the Primrose School of Exeter and the local, state or national regulatory agencies pertaining to the health, safety and care of children.
Implements lesson plans and daily classroom schedule in accordance with the Primrose Balanced Learning® curriculum and programming.
Maintains an attractive, well-kept classroom that encourages children to create, explore and make decisions with confidence.
Provides verbal recognition and acceptance to children while providing clear and consistent expectations for the children's behavior.
Maintains overall professional personal appearance adhering to the guidelines offered in the Primrose School of Exeter Employee Handbook
Assists in other capacities that Director, or designee, determines is necessary.
Desired skills and experience:
Meets requirements of state child care licensing regulations
Previous teaching or assistant teaching position in a licensed early childhood program preferred or pursuing early childhood education certification or degree
Knowledge of the social, emotional and creative needs of young children
Must be able to lift up to 35 lbs. in connection with the handling of children for the facilitation of programs, child safety, and potential emergency situations. For Infant and Young Toddler teachers, must be able to properly lift infants into and out of a crib.
Excellent Benefits:
Anthem Blue Cross Blue Sheld of New England, Delta Dental and supplemental insurance.
401k with 100% match up to 4% of employee contribution
Child tuition discount for full-time employees.
ECE (Early Childhood Education) tuition assistance.
Paid sick , covid, vacation, holiday and snow days.
Paid First Aid / CPR and teacher training hours provided.
Lunch provided by our Chef / on – premise kitchen.
Classroom and teacher supplies provided.
Teacher recognition and appreciation gifts provided throughout the year.
The Primrose School of Exeter is an equal opportunity employer.

Expected salary: $29000 – 35000 per year

Location: Exeter, NH

Job date: Fri, 08 Jul 2022 23:33:31 GMT

Apply for the job now!