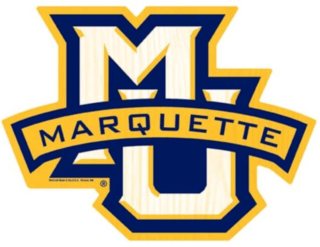 Job title: Teaching Assistant Professor – Criminology and Law Studies

Company: Marquette University

Job description: The Department of Social and Cultural Sciences is seeking a Teaching Assistant Professor (non-tenure track) who will teach introductory courses in criminology and/or legal studies. The area of specialization is open; however, candidates with expertise in critical approaches are especially encouraged to apply. The ability to contribute to curriculum being developed around our university-wide Race, Ethnic and Indigenous Studies (REIS) program will be considered a plus. The position carries a 4/4 teaching load. This is a 9-month position with the expectation of appointment renewal for subsequent periods. The position is in person and will begin in August 2022.
Duties and Responsibilities
1. Contribute courses to the Criminology and Law Studies major.

2.Participate in program curriculum and course development.
3. Attend faculty meetings and participate in departmental service.

Required Knowledge, Skills and Abilities
Earned doctorate or a terminal degree. Five years of teaching experience or other suitable professional experience.

Preferred Knowledge, Skills and Abilities
A PhD in Criminology, Sociology, or related social science field is required by the time of appointment. ABDs with a clear timeline for completion before the start of employment will be considered. A J.D. alone is not sufficient for this position. Applicants should demonstrate a commitment to diversity, equity, inclusion, and student success while working with diverse student populations.

Department Social & Cultural Science

Posting Date 06/07/2022

Closing Date

Special Instructions to Applicants
All applications for this position must be received through Marquette University's electronic recruiting system. Please attach 1) a letter of application; 2) a Curriculum Vita; 3) unofficial transcripts; 4) a Statement on Teaching Philosophy that addresses the candidate's experience with and philosophy of cultivating diversity, equity and inclusion in their teaching; and 5) a list of names and contact information of three references
The deadline for applications is June 30, 2022.
Marquette University, an equal opportunity employer that values diversity, is a Jesuit, Catholic university with a wide range of undergraduate and graduate programs. Our campus is located in downtown Milwaukee, WI, a racially diverse city with convenient access to many government and private and nonprofit agencies, and ripe with opportunity for community engagement and research. Find out more about the city at http://choosemilwaukee.com/. We seek candidates who can contribute to the University's Mission Statement, which can be found at http://www.marquette.edu/about/mission.shlml. Candidates from underrepresented groups are especially encouraged to apply.

EOE Statement
It is the policy of Marquette University to provide equal employment opportunities (EEO) to all employees and applicants without regard to race, color, religion, sex, sexual orientation, gender identity, national origin, disability, protected veteran status or any other applicable federal or state-protected classification.
Required Documents
Required Documents * Cover Letter/Letter of Application
Curriculum Vitae
Unofficial Transcripts
Teaching Philosophy
References
Optional Documents
Posting Specific Questions
Required fields are indicated with an asterisk (*).

Expected salary:

Location: Milwaukee, WI

Job date: Sun, 19 Jun 2022 05:06:13 GMT

Apply for the job now!