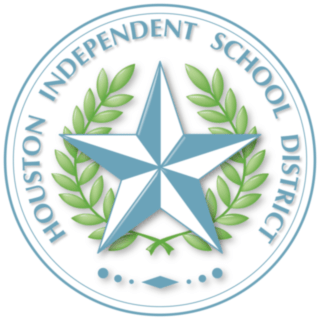 Job title: Teaching Assistant, Special Education

Company: Houston Independent School District

Job description: JOB SUMMARY: Under direct supervision, performs duties that are instructional in nature or may deliver direct services to students or parents. Serves in a position for which a teacher or another professional has ultimate responsibility for the design and implementation of educational programs and services. Assists with test administration. May provide specialized assistance for students with special needs.
MAJOR DUTIES & RESPONSIBILITIES
List most important duties first * Assists teacher(s) with student academic goals, by working with small groups of children or an individual child.
Assists teacher(s) in the enforcement of classroom management and behavioral plans, creating an environment that is appropriate for learning.
Assists with supervising students during breakfast, recess, lunch, dismissal, special events, and programs.
Assists teacher(s) in the preparation of paperwork for the ARD/IEP process. Collects and enters data for completion of special education reports and documents.
Assists teacher(s) with the planning, preparation and implementation of differentiated instruction for individual students and groups.
Performs other job-related duties as assigned.
EDUCATION: See Licensing/Certification Requirements below
WORK EXPERIENCE: No experience
TYPE OF SKILL AND/OR REQUIRED LICENSING/CERTIFICATION: The No Child Left Behind Act of 2001 (NCLB) requires that paraprofessionals who have instructional support duties in the core academic subject areas and who are working in a Title I, Part A program must have a high school diploma or its equivalent and meet ONE of the following qualifications: Completed at least two years of study at an institution of higher education (48 college hours); or Obtained an associate's (or higher) degree; or Completion of the 21st Century Learning Paraprofessional Series for more information [email protected] learn.com or . Passing scores from the Texas Higher Education Assessment (THEA) [formerly the TASP] test. The minimum score needed to pass the Reading and Mathematics Sections is 230. For the Writing Section, the minimum passing score is 220 and a writing sample score of 6 or above. For more information, call the National Evaluation Systems, Inc. at 512-927-5397 or visit www.tasp.nesinc.com.
LEADERSHIP RESPONSIBILITIES: No supervisory or direct people management responsibilities. May provide occasional work guidance, technical advice and training to staff.
WORK COMPLEXITY/INDEPENDENT JUDGMENT: Work and tasks are often straightforward, routine, structured and guided by established policies and procedures. Little, if any, independent judgment is required, outside of making basic choices in the selection and application of established methods. The job receives frequent, ongoing supervision.
BUDGET AUTHORITY: No budget development activity is required.
PROBLEM SOLVING: Decisions are made on routine matters affecting few individuals and usually within the confines of the job's own department. Specific job activities and results are typically reviewed closely. There are limited requirements for developing new ideas or changes in methods, procedures or services.
IMPACT OF DECISIONS: Follows rules and procedures. Decisions can have minimal or no impact to HISD. Errors can be readily detected, usually by the employee, and, if made, would result in minor expense for correction.
COMMUNICATION/INTERACTIONS: Basic communication – very little communication required such as receiving basic instructions. Interactions are mostly with customers, own supervisor and co-workers in own department.
CUSTOMER RELATIONSHIPS: Follows through with customer inquiries, requests and complaints. Forwards difficult and non-routine inquiries or requests to appropriate level for resolution.
WORKING/ENVIRONMENTAL CONDITIONS: Work is normally performed in a typical interior work environment which does not subject the employee to any hazardous or unpleasant elements. Ability to carry and/or lift less than 15 pounds.

Expected salary:

Location: Texas

Job date: Fri, 08 Jul 2022 23:11:12 GMT

Apply for the job now!