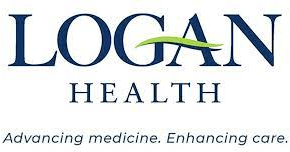 Job title: Technical Support Representative – Logan Health Health Information Technology – Full Time

Company: Logan Health

Job description: Job Description Summary: Responsible for the service and support of HIT technology devices, including, but not limited to; personal computers, laptops, tablets, printers, document scanners, video technology (webcams, projectors) and peripherals, etc. Provides service and support of HIT desktop applications and break/fix support, routine maintenance, upgrades, and supports implementation projects. Provides excellent customer service via phone, e-mail and in person.
Qualifications:
Associates Degree in Computer Science preferred. Comparable work experience in a relevant field and certifications equivalent to A+, Net+ or MCP may be considered.
Possess a strong understanding of personal computers and common software applications (ex. MS Office) required.
Minimum of one (1) year experience in a computer related customer support role preferred.
Possess ability to work in a team environment and work toward common goals with consideration of an Enterprise Systems Infrastructure.
Must possess high quality customer service skills. Excellent communication skills, both verbal and written, required.
Excellent organizational skills, detail-oriented, a self-starter, possess critical thinking skills and be able to set priorities and function as part of a team as well as independently.
Job Specific Duties:
*Exhibits high quality customer service skills serving HIT customers, including appropriate communication, consistent follow through and timely escalation of issues as needed.
*Exhibits fundamental HIT knowledge and skills to include, but may not be limited to; process improvement analytical skills, management and escalation of issues, change control, production change management, compliance and creation of design specifications and/or documentation. Follows best process and procedures, including peer compliance.
*Exhibits exemplary written and verbal communication skills. Effectively communicates to implement, problem solve, and improve services to end-users while maintaining SLAs. Assists in project transition from the systems team to other HIT and KRHS faculty. Assists in the development of procedures, workflow, troubleshooting, build sheets, and testing. Executes testing in an integrated environment while incorporating quality management concepts.
*Works independently yet maintains department and team goals. Understands key objectives and proactively peruses. Identifies problems, probable causes, impact on operations, and reports appropriately. Performs tasks as assigned by senior team members, applies appropriate critical decision-making and prioritization. Self-manages assuming full ownership of all outcomes start to finish, independently and/or collaboratively brings problems to a complete resolution.
*Performs Technical operational tasks to include, but may not be limited to; computer/software deployment, end user assistance, troubleshooting, and gathering of technical information for other HIT service lines. Understands the strict adherence to established process and procedures. Strives to keep all documentation updated and orderly. Maintains operational checks and logging while coordinating other duties of support queue monitoring and task and/or project assignments.
*Maintains security integrity by accurately configuring and maintaining; computers, printers, peripheral devices, and roles for hardware/software. Exhibits understanding of computer environment such as; imaging solutions, application installs, fleet control software, applications/computer interaction, core software systems, MS Active Directory concepts, Outlook, remote access, and printing.
*Provides support, issues tracking and resolution by monitoring support ticket system and adhering to SLAs. Coordinates with HIT department and provides Tier 1 support phone and ticket coverage for the Technical Support team. Appropriately monitors, prioritizes, escalates the ticket queue and updates tickets with vendors and/or HIT department.
*Exhibits project and implementation skills. Understands and participates in planning, design, build, testing, training, and cutover and go-live activities. Exhibits knowledge of work plans and managing tasks and timelines. Provides concise updates and escalations. Acts as liaison between end users and vendor, monitoring tasks for expedient resolution. Monitors system functionality and resolves or reports problems as well as enhancing functionality through process and reports.
*Pursues opportunities for self-development. Stays current with industry trends and informed of current technology. Researches and provides solutions consistent with enterprise design. Maintains HIT security objectives and assists in identifying potential exploits. Researches and stays current on industry security practices, trends, and events.
Other duties as assigned. This position description in no way states or implies that these are all the only duties required. The omission of specific statements of duties does not exclude them from the position if the work is similar, related, or is a logical assignment to the position.
*Maintains regular and consistent attendance as scheduled by department leadership.
*Job duties denoted with an asterisk are classified as Essential Job Functions.
Shift: Day Shift – 8 Hours (United States of America)
Schedule Details:
Please know schedules and shifts are subject to change based on patient care and department/organizational needs.
Schedule:
Logan Health operates 24 hours per day, seven days per week. Schedules are set to accommodate the requirements of the position and the needs of the organization and may be adjusted as needed.
Notice of Pre-Employment Screening Requirements
If you receive a job offer, please note all offers are contingent upon passing a pre-employment screening, which includes:
Criminal background check
Reference checks
Drug Screening
Health and Immunizations Screening
Physical Demand Review/Screening
Equal Opportunity Employer
Logan Health is an Equal Opportunity Employer (EOE/AA/M-F/Vet/Disability). We encourage all qualified individuals to apply for employment. We do not discriminate against any applicant or employee based on protected veteran status, race, color, gender, sexual orientation, religion, national origin, age, disability or any other basis protected by applicable law. If you require accommodation to complete the application, testing or interview process, please notify Human Resources.

Expected salary:

Location: Kalispell, MT

Job date: Mon, 06 Jun 2022 01:50:17 GMT

Apply for the job now!