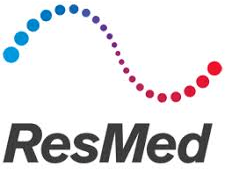 Job title: Technician,Manufacturing Engineering

Company: ResMed

Job description: The Operations team partners closely with ResMed's five business leaders to understand their needs then providing a variety of products and services to help them meet those needs including Customer and Technical Services, Global Quality Assurance and Regulatory Affairs, Supply Chain, manufacturing, logistics and distribution. Focused on enabling new product introduction and operating excellence, our team strives to improve time to market for new products and services, improve efficiencies in our cross-functional processes, and improve our supply chain through digitization and automation to increase value add to our customers.
The primary role of Engineering function is to apply advance skills and knowledge of manufacturing engineering discipline to develop and implement manufacturing processes, equipment, facilities and documents, in order to meet the current and future production volume, quality, OHS and cost requirements. Key deliverables include conducting prototyping and verification activities to determine the feasibility/suitability of a design. Assists in the development, execution, and testing of new and existing products.
Let's talk about Responsibilities
The primary objective of Manufacturing Engineering specialization within Engineering (MS) Job Family is to implement manufacturing processes, equipment, facilities and documentation to meet production volumes.
Key responsibilities include resolving technical issues and focusing on following OH&S guidelines.
Represents Manufacturing whilst working closely with Product Development to ensure robust, manufacturable products.
Introduces & maintains production procedures, provides training on new equipment, processes & procedures.
Completes process validation activities & documentation.
Identifies & implements quality and efficiency measures including GMP, Six-Sigma LEAN improvement actions.
Support roles consist of work in a:
(1) clerical, administrative or specialized support tasks in an office or field setting
(2) specialized technical tasks or skilled craft work
(3) unskilled or semi-skilled operational tasks * Has completed vocational training or obtained equivalent experience.
Interacts internally to exchange information.
Informal resource for colleagues with less experience.
Works independently, likely to act as an informal resource for colleagues with less experience.
Let's talk about Qualifications and Experience
Required:
Preferred:

Bachelor's degree.
Minimum of 2 years of related experience.
Has detailed knowledge of procedures and his/her administration, uses initiative to handle a wide variety of non-routine situations and conflicts.
Identifies key issues and patterns from partial/conflicting data.
Joining us is more than saying "yes" to making the world a healthier place. It's discovering a career that's challenging, supportive and inspiring. Where a culture driven by excellence helps you not only meet your goals, but also create new ones. We focus on creating a diverse and inclusive culture, encouraging individual expression in the workplace and thrive on the innovative ideas this generates. If this sounds like the workplace for you, apply now!

Expected salary:

Location: Lithia Springs, GA

Job date: Sun, 10 Jul 2022 02:23:22 GMT

Apply for the job now!