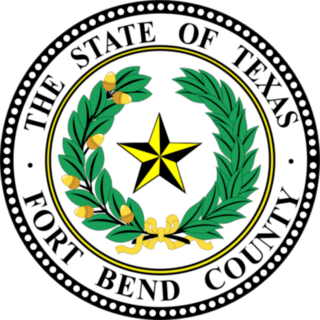 Job title: Telecommunications Officer I – Sheriff's Office

Company: Fort Bend County

Job description: Overview
Fort Bend County is ranked as one of the fastest growing counties in the nation. We have capitalized on not only the creed of our location, but on the "quality of life" for our families to call home. Our employees are the key to our success and the heartbeat of our foundation. The diversity and inclusivity of our community is our strength and at the forefront of a workplace environment welcoming to all. Live Here! Work Here!
JOB SUMMARY:
Responsible for providing and maintaining a continual emergency response service for the public. Participates in planning of programs, policies or objectives for own work group and department.
Responsibilities

Provides an initial contact point for the public and public safety providers, to ensure efficient communication of information in emergency and non-emergency situations through use of telephone, two-way radio, and teletype and TDD equipment.
Operates telephone, TCIC terminal, radio dispatch terminal, 911 equipment and teletype.
Evaluates phone requests for police assistance; assists dispatchers in performing license checks.
Exchanges information with other law enforcement officials.
Requests verification of warrants; checks TCIC information.
Records notes, updates dispatch records and enters data on file cards.
Provides information to public and responds to general information requests.
Comforts emotionally upset individuals, talks with families of victims, confers with social service agencies and refers people to social service agencies.
Performs weather watch for tornadoes/hurricanes, coordinates actions with emergency agencies, implements emergency plans.
Describes person to officers and gives street directions.
Informs driver of locations of towed vehicles.
Requests emergency assistance for callers.
Tests and evaluates police equipment; request equipment repair.
Updates directory of businesses.
Updates inventory of supplies and equipment.
Participates in activities and duties related to emergency management during a local state of disaster as directed by appropriate county managers.
Qualifications
High School Diploma/GED; Must be a United States Citizen; One year full time work related experience. Good computer skills; written and verbal communication skills. "Criti-call" candidate test; data-entry/dispatch simulation test score of 3014 KPH or above. Good interpersonal skills and ability to deal effectively with others. Auditory acuity (with or without assistive hearing devices) in use of all telecommunications equipment. Must be eligible for licensing by TCOLE. Must successfully complete Basic Telecommunication TCOLE Licensing within twelve months of employment and NCIC/TCIC Full Access Course (16 hours). All TCOI special requirements in addition to mastering all police and EMS radio capabilities. Must be able to work rotating shifts.
SALARY RANGE: $1,447.20 biweekly ($18.09 hourly) or higher based on qualifications
CLOSING DATE: Upon filling position
PLEASE CALL (281) 238-1586 TO SCHEDULE TESTING AT THE FORT BEND COUNTY SHERIFF'S OFFICE PERSONNEL DEPARTMENT LOCATED AT: 1840 RICHMOND PARKWAY, RICHMOND, TEXAS.
All full-time and part-time employees are members of the Texas County District Retirement System (TCDRS). Full-time employees also enjoy a wide-range of great benefits.
Fort Bend County is an equal opportunity employer, committed to non-discrimination in employment on any basis including race, color, religion or creed, sex, sexual orientation, gender, gender identity, gender expression, pregnancy status (including childbirth and related medical conditions), national origin, ethnicity, citizenship status, age (40 and over), physical or mental disability, genetic information, protected military and veteran status, political affiliation or beliefs, or any other classification protected by state, federal and local laws, unless such classification is a bona fide occupational qualification.
For more information on Fort Bend County's Title VI / Nondiscrimination Statement, visit www.fbctx.gov/comply
To be considered for employment, all interested candidates must complete the required Fort Bend County online employment application located at

Expected salary: $18.09 per hour

Location: Richmond, TX

Job date: Sat, 25 Jun 2022 23:51:59 GMT

Apply for the job now!