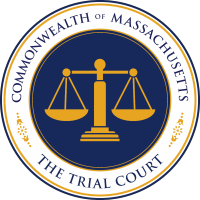 Job title: Temporary Accounting Specialist

Company: Massachusetts Trial Court

Job description: The Middlesex Sheriff's Office (MSO) is seeking a part-time, temporary Accounting Specialist (Specialist) to work in the Administrative Office located in Medford, MA. We are looking for a positive, reliable, and honest individual who will take pride in their work and can thrive in a challenging setting. The applicant must be able to work a flexible schedule between twenty-four (24) and thirty (30) hours per week. This is a non-exempt, contractual position and the selected candidate will work on a contractual hourly basis. This position is under the general direction of the Chief Financial Officer and/or the Director of Fiscal Operations.
Additional responsibilities include, but are not limited to, the following:

Processing the timely payment of all MSO vendor invoices;
Utilizing the Massachusetts Management and Accounting Reporting System (MMARS) to encumber funds based on approved purchase order from management, adjust encumbrances throughout the fiscal year to meet the expenditure requests for the organization and process invoices for payment ensuring that the payment is coded to the correct appropriation number and expenditure classification;
Reconciling invoices against approved purchase orders;
Investigating and resolving disputed invoices;
Reconciling vendor accounts on a monthly basis;
Assisting with Purchasing Department functions as needed including: purchase order reconciliations, reviewing and adjusting requisitions for goods received and unreceived, and submitting invoices through internal software for invoice approval from the requisitioning employee/internal department;
Assisting in the day-to-day operations and other duties/responsibilities of the Fiscal Department;
Performing other related work as required by the Chief Financial Officer and/or Director of Fiscal Operations when needed.
Qualifications
Qualifications:

Bachelor's degree in Accounting/Finance/closely related field is preferred or three (3) plus years of progressively responsible accounts payable experience for a large-scale organization;
Experience with the Massachusetts Management and Accounting Reporting System (MMARS) and VendorWeb is preferred;
Proficient in Microsoft Word and Excel;
Ability to work independently and work with other internal departments;
Strong analytical/problem solving skills;
Excellent organizational, written and communication skills;
Ability to attend any other training as required by the department.
In compliance with federal law, all persons hired will be required to verify identity and eligibility to work in the United States and to complete the required employment eligibility verification form upon hire. Candidates must have an active valid driver's license, the right to legally operate a motor vehicle in Massachusetts and have their own transportation. Candidates must also be able to successfully pass a criminal background check.
Contractual Hourly Rate: $25.00 an hour with no additional benefits.
Interested candidates can review this contractual services posting at and may submit a cover letter and resume via email to .
Submissions must be received by Friday, July 22, 2022

Expected salary: $25 per hour

Location: Medford, MA

Job date: Fri, 08 Jul 2022 23:17:31 GMT

Apply for the job now!