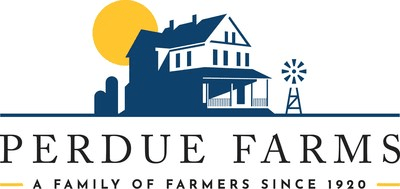 Job title: Transportation Coordinator

Company: Perdue Farms

Job description: Perdue Foods is part of Perdue Farms, a family-owned company heading into it's second century of growth and innovation. With a goal of becoming the most trusted name in premium proteins, we create products for consumers and for retail and foodservice customers around the globe, while changing the way animals are raised for food.
Summary
Position dispatches shipments to fleet drivers and carriers using company software. Transportation Coordinator communicates and advocates daily with the driver and assists with maintaining driver safety compliance eligibility.
Manage and direct work activities of drivers/carriers and coordinate the flow of goods to our customers efficiently, safely and legally for our business. The Transportation Coordinator will serve our customers efficiently and consistently while reducing cost of deliveries through proper driver/ carrier management and effectively routing inbound and outbound loads. This individual will have contact with drivers, sales, supply as well as customer on a daily basis. Incumbent must be able to work any shift to satisfy the demand for flexibility of scheduling to ensure operational success. This includes, but is not limited to, day shifts, night shifts and weekend shifts.
Hours of Work: Day Shift Tuesday-Saturday 9 am- 6pm
Principal and Essential Duties & Responsibilities
Responsible for the coordination, scheduling, dispatching of customer freight shipments to include dispatching and planning of back-hauls to optimize route efficiencies for both external and internal transportation drivers.
Manage compliance with external trucking companies on load acceptance, on-time pick-up and delivery.
Plan effective delivery routes and assign company drivers for scheduled deliveries.
Act as the main point of contact for all driver facing communication via phone, satellite and e-mail.
Reduce delivery expense by soliciting and develop new back-haul accounts in assigned region.
Responsible for coordinating with Fleet Garage's scheduling of PM's and assignment of fleet equipment.
Assist with maintaining driver safety and compliance eligibility; scheduling random DOT drug test, DOT physicals, Electronic Logs, and equipment PM's.
Tracks and reports transportation daily, weekly and monthly Key Performance Indicators.
Respond to customers efficiently, thoroughly, and professionally.
Work closely with warehouse locations to insure trailer pools and shipping and receiving issues are being handled promptly and efficiently.
Work across all tracking systems TMS, Load Tracking, YMS.
Other duties as assigned.
Minimum Education
High School Diploma or GED
Experience Requirements
1 year of Transportation, Customer Service, Administrative or related; Strong systems aptitude and must be proficient in Microsoft Office applications with an emphasis on Outlook, Word and Excel; Strong written and verbal communication skills; Ability to thrive in a fast-past environment; Proactively establish and maintain effective working team relationships with all support department.
Experience Preferred
College degree in a related field preferred; BS or Associates Degree (Logistics, Transportation or Business); Knowledge of the transportation function along with working knowledge of DOT regulation requirements.
Experience may substitute for education
Perdue Farms, Inc. is an Equal Opportunity / Affirmative Action employer. All qualified applicants will receive consideration for employment without regard to race, color, religion, sex, sexual orientation, gender identity, national origin, disability, or protected veteran status.

Expected salary:

Location: Salisbury, MD

Job date: Wed, 06 Jul 2022 22:07:37 GMT

Apply for the job now!