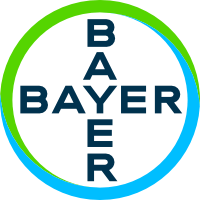 Job title: Transportation Manager

Company: Bayer

Job description: At Bayer we're visionaries, driven to solve the world's toughest challenges and striving for a world where ,Health for all, Hunger for none' is no longer a dream, but a real possibility. We're doing it with energy, curiosity and sheer dedication, always learning from unique perspectives of those around us, expanding our thinking, growing our capabilities and redefining 'impossible'. There are so many reasons to join us. If you're hungry to build a varied and meaningful career in a community of brilliant and diverse minds to make a real difference, there's only one choice.
Transportation Manager
YOUR TASKS AND RESPONSIBILITIES
The primary responsibilities of this role, Transportation Manager, are to:

Collaborate with Product Supply to execute strategies that enable achievement of monthly, quarterly, and yearly shipping and reverse logistics targets at defined service levels;
Be responsible for the transportation process to customer, including returns, dock capacity, carrier selection, ensuring operations in a safe and compliant manner that meet both customer and commercial needs;
Manage transportation costs, monitoring of Key Performance Indicators, metrics and expenses to ensure adherence to budgets and targets;
Develop distribution tactics and contingency plans to ensure success of the delivery season;
Influence delivery acceptance, delivery scheduling and monitor carrier scorecard for continuous improvement;
Be responsible for coordinating training related to Transportation processes, including third parties;
Respond timely to customer feedback and quality of service cases and engage appropriate parties when needed to ensure prompt resolution;
Proactively develop and recommend process improvements in support of organizational strategy, initiatives and goals;
Develop and maintain Service Level Agreements for assigned area of responsibility, define and track key performance indicators and metrics relative to SLA;
Manage the carrier capacity/fleet within the assigned brand(s);
Partner with procurement when required to increase/decrease carrier capacity, and assist with carrier recruitment;
Ensure transportation processes are standard and in compliance with internal guidelines, documented and evergreen;
Maintain documented procedures and processes for critical transportation operations.
WHO YOU ARE
Your success will be driven by your demonstration of our LIFE values. More specifically related to this position, Bayer seeks an incumbent who possesses the following:
Required Qualifications:

Bachelor's degree in Supply Chain Management, Logistics, Engineering, Business or related field with at least six years of experience in supply chain with heavy transportation experience;
Customer focus, results orientation, collaboration, agility, conflict management, decision making, strong communication, knowledge of IT systems and tools, e.g. TMS (jda/Blue Yonder preferred), SAP, WMS, Sales Force;
Proficiency with Microsoft Office applications;
Working knowledge of regulations impacting daily operations (DOT hours of service, hazardous materials);
Ability to travel away from St. Louis 10% of time.
YOUR APPLICATION
Bayer offers a wide variety of competitive compensation and benefits programs. If you meet the requirements of this unique opportunity, and want to impact our mission Science for a better life, we encourage you to apply now. Be part of something bigger. Be you. Be Bayer.

To all recruitment agencies: Bayer does not accept unsolicited third party resumes.
Bayer is an Equal Opportunity Employer/Disabled/Veterans
Bayer is committed to providing access and reasonable accommodations in its application process for individuals with disabilities and encourages applicants with disabilities to request any needed accommodation(s) using the contact information below.

IMPORTANT NOTE for POTENTIAL US CANDIDATES: Bayer expects its employees to be fully vaccinated against COVID-19. Bayer active employees are also expected to disclose their vaccination status and if fully vaccinated, provide proof of vaccination status to Occupational Medicine. Bayer defines fully vaccinated in alignment with CDC which is two weeks after completing the two-dose vaccine regimen or two weeks after completing the one-dose regimen. Additionally, Bayer employees are also required to comply with state, local and customer requirements.

Location: United States : Missouri : Creve Coeur

Division: Crop Science

Reference Code: 660805

Contact Us

Email: [email protected]

Expected salary:

Location: Creve Coeur, MO

Job date: Thu, 07 Jul 2022 06:57:52 GMT

Apply for the job now!