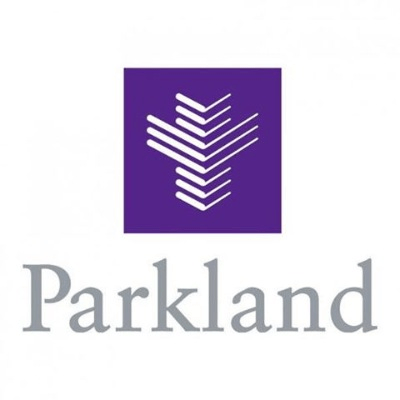 Job title: Unit Technician- OB/GYN Emergency Services (Fulltime Days)**$5000 Hiring Incentive

Company: Parkland Health

Job description: Interested in a career with both meaning and growth? Whether your abilities are in direct patient care or one of the many other areas of healthcare administration and support, everyone at Parkland works together to fulfill our mission: the health and well-being of individuals and communities entrusted to our care. By joining Parkland, you become part of a diverse healthcare legacy that's served our community for more than 125 years. Put your skills to work with us, seek opportunities to learn and join a talented team where patient care is more than a job. It's our passion. Primary PurposeCoordinates patient care, clerical and administrative needs by acting as the primary contact for the unit, while assisting and responding to information requests from doctors, nurses, patients, patient families and others to effectively service unit staff and customers by providing a permanent information resource within the unit. Unit Technicians perform phlebotomy skills, drawing labs and preparing these for testing. Minimum SpecificationsEducation:-Must have completed a formal nurse aide course; OR,-Must hold a current certified nurse aide registry; OR-Must hold a current medical assistant certificate; OR-Must be a currently enrolled in an accredited school of professional nursing and must have documentation of basic fundamentals of nursing from the school; OR,-Must be a graduate from an accredited school of nursing; OR-Must successfully complete Parkland's 8-week job specific training program.Experience:-One year acute care hospital experienceCertification/Registration/Licensure:- Must have a current Heartsaver CPR course completion card within 90 days of hire and/or placement in job from one of the following: American Heart Association or American Red CrossSkills or Special Abilities:-Must be able to demonstrate competence in performing a variety of patient care and clerical duties.-Must be able to communicate effectively with personnel of other departments, nurses, physicians, patients and families.-Must be able to demonstrate flexible work habits and skill at setting priorities.-Must demonstrate enthusiasm and eagerness to perform a variety of assigned duties.-Must be able to demonstrate patient center/patient valued behaviors.-Must have computer skills to include data entry, report generation, printing, scanning, faxing, etc.Responsibilities1.The Unit Technician is expected to be able to perform in the capacity of a Patient Care Assistant and a Health Unit Coordinator.2.Performs phlebotomy tasks and conduct lab draws, as needed for the unit assigned.3.Coordinates patient care and clerical needs by acting as the primary contact for the unit, while assisting and responding to information requests from all employees, patient families and others to effectively service unit staff and customers by providing a permanent information resource within the unit.4.Performs specified patient care activities, under the direction of a Registered Nurse, including but not limited to providing basic hygiene care, injections, venipunctures, sterile and unsterile treatments, taking vital signs, and range of motion exercises. Lifts, ambulates, and feeds patients in accordance with the provision of patient centered/patient valued care, while providing optimal care services to patients and their families. Transports meal trays to patients to ensure sanitary and timely delivery when applicable.5.Serves as a patient advocate by responding to a patient's needs and special requests. Maintains open communication, and honors patient's rights and confidentiality, while providing optimal service to patients and their families.6.Prepares and processes hardcopy and computerized patient files by entering, sorting, and updating information to ensure accurate and complete records are maintained for each patient. Creates reports summarizing key patient information to provide unit decision makers with the tools needed to analyze operations.7.Monitors ongoing patient status and responds to a patient's change in condition by notifying and assisting nurses and other health team members in handling patient care needs.8.Admits, transfers and discharges patients by creating charts, checking rooms, and receiving, logging, and storing patient valuables and nonvaluable to facilitate the administration of patient services.9.Maintains accurate, timely and appropriate notations and records activities performed to include but not limited to unit specific logs, vital signs, ambulation, feeding outcomes, quality control checks, chaperoning. etc. in accordance with standards established by the nursing unit.10.Maintains work environment and patient care areas according to infection prevention and environment of care guidelines, provides or requests translation services when applicable and performs quality control checks.11.Maintains knowledge of applicable rules, regulations, policies, laws, and guidelines that impact the unit. Develops effective internal controls that promote adherence to applicable state/federal laws and the program requirements of accreditation agencies and federal, state, and private health plans. Seeks advice and guidance as necessary to ensure proper understanding.12.Orders, picks-up and delivers medical supplies, non-medical supplies, laboratory requisitions, patient specimens and other items while expediting other routine requests. Ensures work areas are stocked and rotated to ensures removal of supplies prior to expiration date.13.Performs all other duties as assigned by manager or manager's designee.
Parkland Health and Hospital System prohibits discrimination based on age (40 or over), race, color, religion, sex (including pregnancy), sexual orientation, gender identity, gender expression, genetic information, disability, national origin, marital status, political belief, or veteran status.

Expected salary: $5000 per month

Location: Dallas, TX

Job date: Sat, 16 Jul 2022 22:45:58 GMT

Apply for the job now!