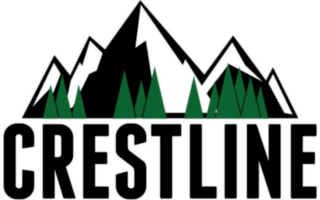 Job title: Project Executive – Multifamily construction

Company: Crestline Construction

Job description: Project Executive –
Crestline Construction Predictable Positive Results – At Crestline, everything we do ties back into that simple statement. Our organizational culture starts with strong program management skills, attention to detail and the ability to monitor a wide range of tasks to keep projects on-time and within budget. Crestline is an inclusive environment, transparent, connected, nurturing, motivating, progressive, and flexible. We embrace change and are always looking to improve. Apply today and join us.
Project Executive We are looking for an experienced and motivated Project Executive to join our growing team at Crestline Construction. You will be responsible for financials, schedules, team oversight, problem solving, quality, and owner management for all projects you support.
Responsibilities include, but not limited to:

Project Executive reports directly to the Senior Vice President of Construction.
Project Executive is the primary representative of Crestline Construction with the responsibility to develop, and expand the client relationship on projects he/she are working on.
Ensure consistent performance, and that project delivery will exceed client expectations
Responsible for all corporate commitments and follow through.
Arrange opportunities for personal interaction and networking of those that surround the client from architects, engineers, brokers and other staff associated with and supporting the client.
Participate in bid proposal kick-off meetings.
Assist and manage proposal responses, schedule development, etc.
Project Management, Quality Review and Project Close-Out; responsible for ensuring that Projects achieve budget and profitability objectives. Including, but not limited to:
o Monitoring and evaluating Project Management and Superintendent Staff assignments
o Accurately manage the forecast of project performance
o Visit sites regularly to monitor project performance, schedule and expenditures with project staff, highlight potential challenges and provide leadership in responding creatively, and appropriately, to bring projects in on schedule and under budget, where feasible.
o Monitoring Client Relationship and address as needed.
o Attend all scheduled meetings as necessary to monitor and manage project profitability.
o Attend owner and project meetings, maintain continuous client contact to gauge performance perceptions and communicate relevant information to Project Team.
o Recruit qualified talent; mentor, coach and train staff to perform and ensure effective matching of talent to project scope.
o Mentor, train and coach staff to perform to or exceed Crestline Construction standards.

Provide leadership in business judgement and all financial and profitability aspects of projects under your direction.
Participate in helping to acquire and define projects and develop budgets that will achieve profitability objectives taking into account project-specific challenges.
Set appropriate milestones and assign staff qualified to handle the scope and complexity of the project.
Work closely with clients, owners, architects and subcontractors to develop relationships that exceed the client satisfaction to Crestline Construction's demanding standards.
Provide oversight in managing all necessary resources throughout the entire project from startup through closeout and ensure that the Owner's expectations, budgetary and profitability objectives are exceeded.
Oversight of projects at a high level from beginning to end. Including budget, costs, unexpected events, general performance, and overall progress against plan.
Represent Crestline Construction to the Owner(s), Architects, Consultants, Government Authorities, Vendors and Subcontractors.
Proposal/Project Start Up/Turnover
Assign appropriate Project Management Staff as necessary, in association with Senior Vice President of Construction
Review and approve pre-mobilization activities
Ensure Turnover meeting occurs between Preconstruction and Project Management Teams.
Ensure safe working conditions are being maintained in areas under his/her care. Accomplish all work safely. Request training or information to define hazards or environmental risk if not known.
Participation in training and certifications may be required in support of business needs Qualifications:
Excellent oral and written communication skills.
Demonstrated ability and motivation to deliver high degree of customer service.
Ability to work both independently and part of a team
Knowledge of established maintenance, fire, OSHA, hazardous material, insurance, and safety regulations and procedures.
Have a current state issued Driver's License and a clean driver record.
Participating in safety training programs and provide leadership by example
High school diploma or equivalent with technical school certification.
Minimum 5 years progressive project management experience and 3 years multi-family construction experience required. • Overnight travel required on occasion. Benefits: Job Type: Full-time Work Location: Indianapolis, IN Salary: Based on Experience • 401(k); after 1 year of employment • Dental insurance • Health insurance, portion of employee coverage paid for by Crestline Construction • Paid time off • Referral program • Tuition reimbursement License/Certification: • Current Driver's License (Required)
Powered by JazzHR

Expected salary:

Location: Indianapolis, IN

Job date: Sun, 18 Sep 2022 03:18:25 GMT

Apply for the job now!