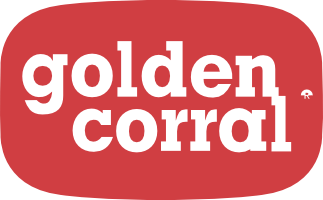 Job title: Restaurant Hospitality Manager

Company: Golden Corral

Job description: Our franchise organization, 5 Star Corral, LLC dba Golden Corral, is currently seeking energetic, friendly individuals to join our team!
At Golden Corral, out team members' and guests' health and safety is our top priority. We are committed to the highest safety and sanitation practices, including ensuring team members wellness and maintaining clean restaurants.
Benefits:
Health, Vision, & Dental Insurance
401(k)
Paid Vacation Days
Rewards for Years of Service
Monthly Bonus Plan
At Golden Corral®, we know that successful people are the foundation of our very successful company. We hire managers with the talent, integrity, and passion to promote our Caring Culture. We provide an environment that supports and empowers our people – not only to exceed our guests' expectations, but also to achieve their professional and personal goals.
Talent, Focus, Commitment, Passion – These are just a few of the traits our most accomplished managers have in common. At Golden Corral, your ability to succeed is limited only by your energy and drive. Unequaled opportunity at the best chain restaurant company in the country!
In this role as Hospitality Manager, you are responsible for creating a spirit of hospitality in the Front-of-the-House through creating a warm and positive environment, selecting friendly and talented Co-workers, leading the human and financial resources in the Front-of-the-House to achieve a profitable operation and environment that "makes pleasurable dining affordable," while providing a dining experience that ensures our guests become long-term, loyal customers. As a member of the restaurant operations management team, you are also responsible for the restaurant's overall operations, including food quality, production, safety, and labor in absence of the General Manager and Kitchen Manager.
Requirements:

Strong, stable work history along with management experience in a high-volume, casual dining or family-style restaurant.
Education and training normally associated with college coursework in business or hospitality.
Successful completion Golden Corral's comprehensive management training program.
Position requires a valid driver's license and an acceptable driving record.
Thank you for your interest in Golden Corral. Our commitment to valuing diversity helps create an environment where everyone can be successful. Upon completion of your online application, you may be directed to complete an additional online questionnaire that is specific to the position in which you are applying.
The job opening listed on this page has been posted by an independent franchisee of Golden Corral Corporation. Golden Corral Corporation does not hire or employ any individuals at this franchise location. The franchisee will make all decisions with respect to applications for the position listed on this page. The name of the franchisee appears in this job posting. All questions concerning this job opportunity should be directed to the franchisee.

Expected salary: $40000 – 50000 per year

Location: Oklahoma City, OK

Job date: Sun, 04 Sep 2022 00:52:20 GMT

Apply for the job now!