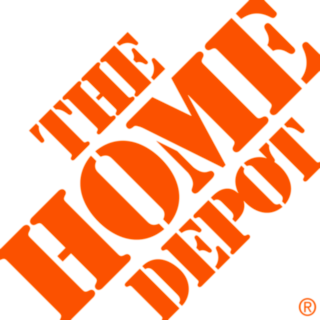 Job title: Senior Logistics Analyst, Labor Management Reporting Automation

Company: Home Depot

Job description: Position Purpose:

This Sr. Analyst will focus on report automation and scalability across multiple types of distribution centers in the Home Depot Supply Chain. This associate will seek to understand business needs in our Rapid Deployment Centers (RDCs) & Direct Fulfillment Centers (DFCs) and then aim to build LM KPI reporting that can influence leader behaviors to drive process & productivity improvements in the DCs. This Sr. Analyst will need to build strong relationships to ensure the DC leaders are well-served. This role is an addition to an existing team as the company invests in new methods for driving operational excellence, specifically as our supply chain grows more complex.
Major Tasks, Responsibilities & Key Accountabilities:

25%-Utilizes quantitative skills to create and analyze reports to support business execution. Supports the business through ad-hoc queries, and maintains reports from a variety of resources as specific to department or organizational needs
25%-Develops business tools and solutions based on knowledge, product or technology. Identifies Logistics process improvement opportunities through strategic thinking, critical thinking and analysis
20%-Provides recommendations to senior management. Mentors and guides Logistics Analysts
20%-Performs data management through data mining/data modeling/data analysis/cost/benefit analysis/process mapping/%/or problem analysis while executing day to day processes related to area of responsibility. Develops & maintains cost estimates, forecasts, and cost models. Supports business through ad-hoc queries & maintains reports
10%-Manages vendor/business partner relationships
Nature and Scope:

This position reports to Manager of Sr Manager

This position has no Direct Reports
Environmental Job Requirements:

Located in a comfortable indoor area. Any unpleasant conditions would be infrequent and not objectionable.
Travel:

Typically requires overnight travel less than 10% of the time.
ESSENTIAL SKILLS:


Standard Minimum Qualifications:

Must be eighteen years of age or older.

Must be legally permitted to work in the United States.
Education Required:

The knowledge, skills and abilities typically acquired through the completion of a bachelor's degree program or equivalent degree in a field of study related to the job.
Years of Relevant Work Experience:

3 years
Physical Requirements:

Most of the time is spent sitting in a comfortable position and there is frequent opportunity to move about. On rare occasions there may be a need to move or lift light articles.
Preferred Qualifications:

Industrial Engineering, Business Administration, Math or Finance Degree Master's Degree
Experience with Six Sigma or other Process Improvement Methodology
Proficient in: Microsoft Office Suite including Access, Excel, Powerpoint, Project, Word and Visio.
Advanced Skills in: Mini-Tab, Access, SQL, Visual Basic Skills for Data Acquisition and Analysis, Visio-Process Mapping Skills
Project Management Skills
Finance/CBA/Capital Budget Experience
Knowledge, Skills, Abilities and Competencies:

Business Analysis: Clarifies and resolves complex business issues by breaking them down into meaningful components to determine root cause and redesigning internal and external business processes.
Business Communication: Writes, speaks, and presents clearly and succinctly across a variety of communication settings and adjusts communication style to the audience by translating and articulating technical concepts to non-technical groups.
Creative Thinking: Demonstrates originality and imagination in thinking while developing a solution to a problem.
Financial Acumen: Utilizes fundamental concepts of finance to manage budgets, forecast costs, and provide information to account for the financial impact of decision-making.
We are an Equal Opportunity Employer and do not discriminate against any employee or applicant for employment because of race, color, sex, age, national origin, religion, sexual orientation, gender identity, status as a veteran, and basis of disability or any other federal, state or local protected class.

Expected salary:

Location: USA

Job date: Sun, 18 Sep 2022 07:07:08 GMT

Apply for the job now!